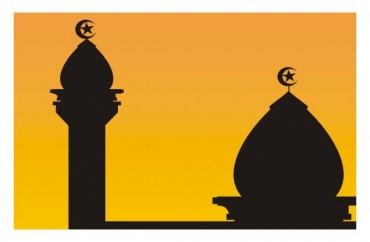 Washington passes law requiring reasonable accommodations for religious purposes
The state of Washington recently passed a law that requires professors to accommodate students observing religious holidays, such as fasting for Ramadan.
Under the new law, public colleges and universities in the Evergreen state must accommodate students who, "due to the observance of religious holidays, expect to be absent or endure a significant hardship during certain days of the course or program." Reasonable accommodations spelled out in the legislation include rescheduling exams or activities.
Students seeking such accommodations must provide written notice to professors within the first two weeks of class, the law adds. Professors must also mention the availability of such accommodations on their syllabi.
Bryan White, a senior lecturer teaching biology at the University of Washington at Bothell, reportedly helped the law come to fruition. He has said he found final exams to be the hardest on Muslim students, who observe Ramadan in the spring, usually right in the middle of when college students take their final exams, Inside Higher Ed reported last month.
In order to help out his Muslim students, White offers two different times for students to take the exam; one during normal business hours, and the other late at night so fasting students can eat beforehand.
According to Inside Higher Ed, White's advocacy for accommodating religious students' needs in the classroom eventually led to Senate Bill 5166, which was signed by Governor Jay Inslee on April 29.
The College Fix reached out to White multiple times for comment, but he did not respond.
For some, the law makes sense when it comes to fasting.
"Here in the Pacific Northwest … we can have 4 a.m. sunrises and 10:30 p.m. sunsets," Claire Denise, a sophomore at Everett Community College, told The College Fix. "If Ramadan is during that, a person cannot eat or drink between those hours, making life suck [for them]."
While Denise said she agrees that there were good intentions in the creation of SB 5166, she still has concerns about how students can abuse the system. While the law appears to have been designed with Muslim students in mind, any religion can be cited.
"I can fast for Lent and the professors have to accommodate," otherwise the professor's career and reputation could be at stake, Denise said. "It's the law now, so if they don't accommodate, a student can sue."
Rabbi Allison Flash, assistant director of education at Temple Beth Am of Seattle, told the Religion News Service the measure supports all religious students, but especially marginalized ones.
"Passing this bill sends a powerful message to all students that students of faith, and especially those in minority faith traditions, matter and are welcome in our educational system," she said.
MORE: Wiccan sues Catholic university for religious discrimination
IMAGE: Shutterstock
Like The College Fix on Facebook / Follow us on Twitter