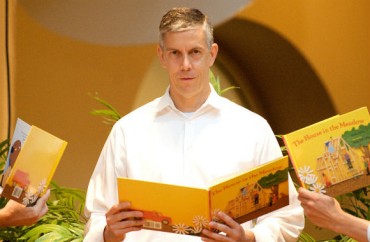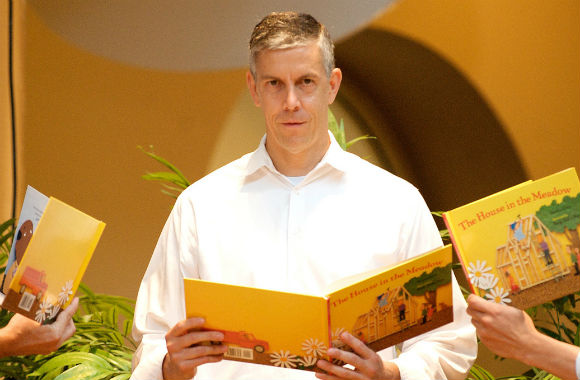 Fear that agency's guidance could 'parallel' broad sexual-harassment rules
Despite a plunge this year in the number of universities with severe restrictions on free speech, new threats are on the horizon thanks to outgoing Education Secretary Arne Duncan's recent statements on racial issues, according to a new report.
For the first time since the Foundation for Individual Rights in Education started tracking speech codes on college campuses, less than half of American colleges it has rated maintain "red light" policies, FIRE's annual "Spotlight" report said.
Between September 2014 and September 2015, FIRE downgraded 10 universities from a "yellow light" rating – maintaining "policies that could be interpreted to suppress protected speech" or restrict only narrow categories – to its worst, the red light, for "adopting overly restrictive definitions of sexual harassment that infringe free speech rights, as recommended by the federal government."
RELATED: With speech codes falling, appeals court reopens major First Amendment case
The report said the government's intervention in speech policies has been limited primarily to campus sexual harassment policies, but FIRE sees ominous signs from a statement by Secretary Duncan in an interview with Mic last month.
Feeling safe does not conflict with 'vigorous debate'
Speaking about the racial protests that have gripped campuses from the University of Missouri to Yale this fall, Duncan revealed he had convened an "off-the-record meeting" that included Mizzou's student body president to discuss campus racism – days before the Mizzou protests exploded in the media.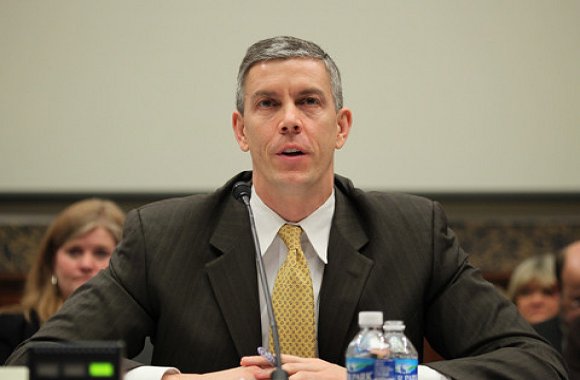 He said the Department of Education "want[s] to do more" in response to recent racial tensions on campus. He suggested its Office for Civil Rights – which has pressured colleges to alter sexual-assault investigations so that accused students have a harder time defending themselves – should take similar measures on "racial harassment" allegations.
RELATED: Universities keep Congress waiting as they scramble to overhaul their speech codes
Asked by Mic about potential conflict with free-speech protections, Duncan said that students feeling safe is "something else" than students being subjected to "vigorous debate."
FIRE warned that if the agency's actions on racial harassment "parallel" its sexual-harassment actions, "this could lead to additional restrictions on protected speech in the future."
Red-light private schools up because of 'extensive federal government pressure'
The report said it continues to find a large number of universities punishing students and faculty members for speech and expression that is constitutionally protected.
FIRE rated 336 public colleges and universities. Of those, 45.8 percent received the red-light rating, 48.2 percent received the yellow-light rating and 6 percent – just 20 – received the green-light rating.
RELATED: Democratic lawmaker defends anti-Christian campus policies at hearing
For private universities, those rated red-light institutions rose about two percentage points – "a change that is largely attributable to revised policies on sexual harassment and sexual misconduct that restrict expression and that were adopted in the wake of extensive federal government pressure," FIRE said.
Of those 104 private schools, 60.6 percent received red, 30.8 percent received yellow and 1.9 percent received green. Seven schools were issued "warning," meaning they "clearly and consistently" state to prospective students and faculty that they hold "a certain set of values above a commitment to freedom of speech," FIRE said.
Though private colleges are not legally bound by the First Amendment, most of them make "extensive promises of free speech to their students and faculty," it said.
FIRE is encouraged by declines in red-light schools and increases in green-light schools: Red institutions have fallen 30 percentage points from a high of 75 percent in 2007, while greens since then have grown to 5 percent from just 2 percent.
Can't leave the federal government 'unchecked'
"This is exciting news, but we must remain vigilant," said Samantha Harris, director of policy research, in FIRE's statement on the report.
"While many universities have revised speech codes, an increasing number are adopting more restrictions on speech under pressure from the Department of Education," Harris said. "These hard-fought gains for student and faculty speech rights could be reversed if the federal government is left unchecked."
RELATED: VIDEO: Dept. of Education SHREDDED for lawless overreach in Senate hearing
FIRE Executive Director Robert Shibley said it was "vital" for students, faculty, alumni and advocates to keep "fighting back when universities—even in the absence of a written policy—decide to silence or punish protected speech. "
Those institutions eliminating their speech codes this year and earning green: George Mason University, Purdue University, the University of North Carolina-Chapel Hill, Western State Colorado University, the University of North Florida, and Purdue University-Calumet
Among the red-light schools: Brown University, New York University, the University of Michigan-Ann Arbor and University of Notre Dame.
RELATED: Virginia the First State to Ditch Free Speech 'Zones' Entirely
Like The College Fix on Facebook / Follow us on Twitter
IMAGES: US Department of Education/Flickr, House Committee on Education and the Workforce Democrats/Flickr