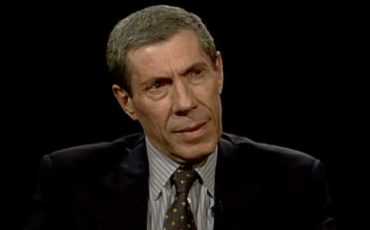 Major adult stem cell research findings were established as falsified
The federal government poured over half a billion dollars into medical research based on fabricated results from a Harvard scientist, according to a recent Reuters report.
The analysis published on Tuesday found that the U.S. National Institutes of Health spent at least $588 million on research related to Piero Anversa's hypothesis that adult stem cells can regenerate heart tissue and cure heart disease.
According to Reuters, no scientific research has establishing the hypothesis that adult stem cells can regenerate hearts in humans.
"Anversa's case shows how a dramatic claim of scientific discovery can gain credibility and attract grants, private investment and backing even from world-class medical institutions despite evidence that the underlying research is flawed or faked," the news site reported.
Some of this money came after the federal government had been notified of problems with Anversa's research. More than 40 percent of these funds were awarded after March 2013, after the federal government had been informed of allegations against Anversa (pictured).
Anversa moved on to Harvard Medical School in 2011. Within a year of taking the job, his colleagues raised concerns about his research, Reuters reported. Eight scientists from Anversa's lab contacted Brigham Hospital to tell them that they suspected the results had been faked.
Following a nearly six-year investigation, Brigham and Harvard authored a statement that they had identified "falsified and/or fabricated data" in 31 papers written by Anversa and collaborators.
As of 2022, at least six medical journals retracted 19 papers published with research from Anversa's lab.
In April 2017, the U.S. Justice Department reached a civil settlement with Brigham in which it was demonstrated that the lab fabricated data to obtain government grants and practiced "reckless[ly] or deliberately misleading record-keeping," according to Reuters.
Reuters' research found that at least 5,000 people, including babies, have been involved in privately and publicly funded adult cardiac stem cell studies over the past 20 years. Some patients had not heard of the investigation as they enrolled in new trials.
More research, and better methods to identify fabrication, are needed in the field, experts say
Steven Houser, a cardiovascular scientist who was president of the American Heart Association in 2016, said that more research was always needed in the field. "The cardiac stem cell hypothesis did not fall into disfavor because of the discovery of data fabrication by the Anversa lab," he told Reuters. "It went away because of careful science."
Some scientists advocate continuing similar research, claiming that the "vast majority" of adult cardiac stem cell studies have not come out of Anversa's lab.
However, Reuters reported that some scholars assert that those involved in the scandal should offer a fuller explanation and advance better ways to identify fabrication.
"It's heartbreaking," Mario Ricciardi, a biologist at Anversa's lab who helped report suspicious findings, told Reuters. "So many sick people were given false hope for so many years."
IMAGE: Charlie Rose/PBS
Like The College Fix on Facebook / Follow us on Twitter