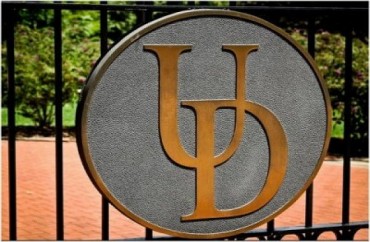 There was nothing — repeat, nothing — racial attributed to the remnants of lanterns that were hanging in a tree at the University of Delaware this past week.
An immediate social media firestorm had thought the lantern pieces … were nooses.
Nevertheless, notwithstanding the actual facts, something had to be done.
For, as UD's student paper The Review notes, interim president Nancy Targett "pledged further action to fight campus racism regardless of the results of the noose investigation" (emphasis added).
Yep — even though there was absolutely nada racist about the lingering remains of some hanging lanterns, the "scare" of the "noose," The Review headlines, "inspir[ed] a Black Lives Matter gathering" late afternoon Thursday:
One by one, students, professors and alumni walked to the podium outside of Memorial Hall. They shared their personal experiences with the crowd, speaking of discrimination, use of the n-word, unsatisfactory racial curriculum and the general racist tone around campus as they had seen it.

"Instead of spewing hate, what they spewed was reason and a request for civil discourse and request for change and they used their experiences to help us understand the change that we need make," [President] Targett said after the event. "The conversation starts now, change starts now, we have to start today. We can't kick this can down the road at all. It's now."

Some students at the event were not certain they accepted the lantern explanation. Isaiah Thompson, one of the speakers, said he is still unsure what to think about last night's events, but that the thought of a noose came so quickly speaks to a larger problem on the campus.

"I'm just going to address the elephant in the room: We're still skeptical about what last night was," Thompson said. "Regardless of what we have heard, we are still questioning it."

Communications professor Steve Mortenson also took the stage, and said the white population on campus has to acknowledge and recognize the privilege they inherently have. He said it can be hard to be self-aware to that level, particularly when the general public does not particularly want to hear about white privilege, but that understanding the challenges faced by minorities is crucial to moving forward as a university community.
Skeptical, huh? Maybe UD will soon see a "Lantern Truther" group assemble on campus.
Video from the event:
Like The College Fix on Facebook / Follow us on Twitter
IMAGE: US Army RDECOM/Flickr