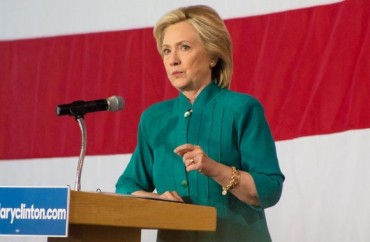 UPDATED
He's already getting paid by the university, so why not do it himself going forward?
Citing an increase in speaking fees, the University of South Carolina said it's going to stop asking big-name people to speak at its commencements and just have President Harris Pastides do it, The Daily Gamecock reports.
A spokesman said the school has found it "increasingly difficult to get three quality speakers in May" for its various commencements, and it wants to keep the focus on students and their families anyway. (USC reimburses speakers for travel and lodging expenses instead of paying honoraria.)
MORE: Nearly $2 million in campus speaking fees for Hillary Clinton
Left unspoken is whether the university wants to avoid future "disinvitation" attempts by students or faculty who oppose a chosen speaker for his or her politics or affiliations.
Pastides already speaks to freshmen at their convocation.
Columbia-area weekly Free Times suggests another potential financial motive: that USC didn't want to alienate alumni donors and lawmakers who dole out funding by featuring more political speakers or lobbyists:
Between May 2014 and December 2015, speakers at USC graduations included: Vice President Joe Biden; former Florida Gov. Jeb Bush; South Carolina Gov. Nikki Haley, U.S. Sen. Tim Scott of South Carolina; and former Charleston Mayor Joe Riley. (That's three Republicans and two Democrats, for those keeping count.)

The school ended that run in May with speeches by a corporate chief executive who headed the school's $1 billion fundraising campaign, a USC trustee who was past president of the American Bar Association and Boeing's chief lobbyist.
President Greg Lukianoff of the Foundation for Individual Rights in Education, which tracks disinvitation attempts, told Free Times: "It would be sad that [USC] did this because they were afraid to bring in someone who would be the slightest bit controversial."
FIRE's disinvitation database says the last attempt at USC was 10 years ago, when students "threw raw meat and condoms" during a conservative speaker's speech "in protest of his conservative views."
UPDATE: The article and headline have been amended to clarify that USC reimburses speakers for expenses rather than paying them honoraria. It also includes new information from Free Times about another possible motivation for USC's change and the university's history of disinvitation attempts from the Foundation for Individual Rights in Education.
MORE: Students demand homeland security secretary's disinvitation
MORE: Virginia Tech takes back disinvitation of black conservative scholar
Like The College Fix on Facebook / Follow us on Twitter
IMAGE: Gregory Hauenstein/Flickr