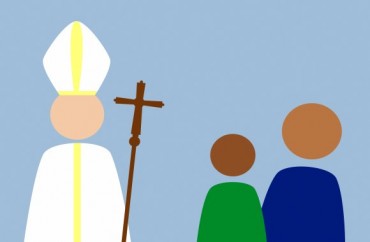 An analysis by The College Fix of political party registrations among Creighton University's theology professors found zero registered Republican scholars in the group.
Of the 19 theology professors teaching at the private Catholic university in Omaha, Neb., there are 13 registered Democrats, one is registered as nonpartisan, and the remaining five scholars' party affiliations could not be determined using the state's online database of voter registration data.
What's more, the finding underscores a larger trend identified across the entire university. Of the 295 scholars looked up in the voter registration database, 41 percent of Creighton's professors are Democrat, 15 percent are Republicans, 16 percent are nonpartisan, and almost 25 percent were not able to be determined.
The undetermined professors either were not registered or did not have easy-to-find registrations. Some professors may have been registered to vote in nearby Iowa as well.
So while the data may be partially incomplete, it illustrates that Democrats heavily dominate teaching positions at the Catholic university.
RELATED: Creighton University professor asks students on final exam: Is Trump the Anti-Christ?
When asked about the lopsided figures, a university spokesperson denied any bias.
"By law an employer can not ask for a person's marital status or political affiliation during the hiring process…The university subscribes to hiring the most qualified person in all cases," stated campus spokeswomen Cindy Workman in an e-mail to The College Fix.
Follow-up questions on the lack of any Republicans in the theology department were not answered.
Meanwhile, the Democrat and Republican professors were found in departments that typically delineate liberals and conservatives.
In the psychology department, there are 15 professors and only one registered Republican. In English, there are 24 professors, one Republican. History? Ten professors, one Republican.
On the flipside, about 30 percent of the economics and finance departments identified as Republican. The same amount identify as Democrats. The accounting department had three Republicans, one more than the two Democrats in the department.
The lack of Republicans may be surprising to some considering that about 50 percent of Catholics identify as Republicans.
But Creighton's recent track record of supporting the Church on social issues is less than spectacular. The school offers the same benefits to homosexual couples as it does to heterosexual couples, even though the Catholic Church does not recognize gay "marriages" as valid.
Creighton University was also included in a report by the Cardinal Newman Society on the relationship between Planned Parenthood and Catholic universities for employing a pro-choice, former Planned Parenthood volunteer.
One Creighton student, Justin Carrizales, told The College Fix that there is a benefit to having more diversity of viewpoint on college campuses.
"It helps create a more positive and free thinking campus. Most Republican or conservative students on college campus' are quiet, not necessarily because of their fellow peers who may be liberal, but because of their liberal teachers," he said.
Some conservative students would be more likely to contribute in class instead of being "scared to speak up, have an opinion, or represent their values for fear of being reprimanded on school work, in the class or even outside of class," he added.
"To have a more fair and fact based campus you need all viewpoints to be represented, and for students to feel happy, safe and treated fairly on a campus you need them to be heard and represented by a school that has Republican as well as Democratic professors," he said.
RELATED: Creighton University promotes church-bashing hip-hop duo
According to a recent report by the Nebraska Secretary of State, about 33 percent of all Nebraskans are registered as Republicans, while around 30 percent are registered as Democrats.
In Douglas County, where Creighton is located, close to 50 percent of registered voters identify as Republican while only 20 percent identify as Democrat.
Like The College Fix on Facebook / Follow us on Twitter
IMAGE: Shutterstock