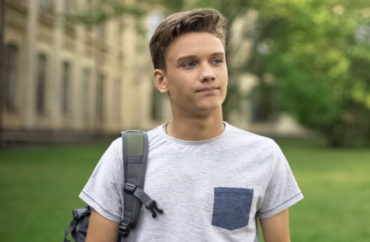 'This group will be a space for people who identify as individuals of color'
Elizabethtown College hosted an event October 12 about white supremacy and racism, but the alleged perpetrators of hatred were not allowed to themselves attend.
The event at the private Pennsylvania University is part of a three-part series called "Mediocre + Multimedia Content."
"The programming for this event is for participants who identify as individuals of color," the event description said. "Following the first and third sessions, participants will come together with participants representing different racial affinity groups for a shared reception at the Bowers Writers House featuring its signature chocolate fondue."
The website still lists the event with the racial segregation language included, so it is presumed the event went on with its exclusionary policy.
The program drew criticism from the Foundation for Individual Rights in Education.
"We understand that issues of race and social justice have occupied a prominent place in the discourse on many college campuses and that colleges have a legitimate interest in fostering productive student discussion around these issues," FIRE wrote in a letter on October 11. "Institutions of higher education have a variety of options to facilitate such discussion. Segregation is not among them."
"It is settled law that colleges like Etown—regardless of purpose or intent—may not deprive students or faculty of educational resources or opportunities on the basis of their race or ethnicity," the free-speech group said.
"Such segregation is unlawful and suggests that certain students have nothing to gain from an event and little of value to contribute because of the color of their skin," FIRE spokesperson Daniel Burnett wrote in an accompanying blog.
In addition to the potentially illegal nature of the event, the thought process behind the exclusion is also lacking.
The event is hosted under the "Center for Global Understanding and Peacemaking" as part of a semester-long series on racism and white supremacy.
Yet white students who do desire to learn about how they might be perpetrating a supremacist ideology cannot learn how to do so from their racial minority peers.
The mindset of the organizers might be to pressure white students to take a a writing workshop on "White Supremacy" that occurred the same time as the segregation event and then join up later with minority students.
"In this writing workshop facilitated by Rev. Amy Shorner-Johnson, we will be working through Layla Saad's 'Me and White Supremacy' book and guided journal which addresses how individuals who identify as white can become better allies to people of color," an event description reads.
MORE: Check out the Campus Cancel Culture Database
IMAGE: Motortion Films/Shutterstock
Like The College Fix on Facebook / Follow us on Twitter