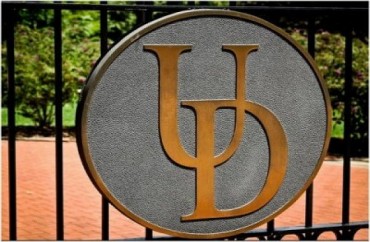 It's been a week now, but some at the University of Delaware are still questioning the campus police investigation which concluded that "nooses" discovered on a tree were actually remains of hanging paper lanterns from a previous event.
Junior Keenan Faison "believes wholeheartedly" that, even if the objects were originally lanterns, they were tampered with to look like nooses.
"If they were naturally just left like that, why would it take like three-and-a-half months to see it and call about it?" he asked.
Sophomore Autumne Sneed "had a hard time accepting as credible sources" the UD public safety staff.
She did concede that, "the more she looks at [the objects], the more they appear to be paper lanterns." Nevertheless, as The Review reports, "she still remains somewhat skeptical because the placement in front of Mitchell Hall feels purposeful to her."
She said that no one saw this the day before—there are pictures and footage from Monday's protest and they are not visible.

"I believe it is in some people's hearts to do that," Sneed said. "But if it was going to be a noose, it's the poorest-made noose I have ever seen in my entire life."

[But sophomore Megan Hart] said it took a large ladder for university police to take the wires down, meaning that if someone had committed the act purposefully on campus they would have needed to carry a full ladder in order to carry out the act.

What happened, she said, was an event of horrible circumstances and next time there is a university event, the staff needs to make sure there are no remnants left from their occasion. However she acknowledges this has opened up a discussion for a diversity problem and allowed voices from the black community to be heard where they were ignored before.
Then there's UD's interim president, Nancy Targett, who still appears to be speaking in tongues about last week.
In an address yesterday at the school's Trabant University Center, she said "A public manifestation of that hope is the way the tree outside Mitchell Hall looked after the painful events of last week."
The "hope" she speaks of is her commitment to "doing better" by the college's minority community.
But what were those "painful events?" There were no nooses. 
Did she (also) mean the speech by Katie Pavlich? How was that "painful?" Because Black Lives Matter and others didn't like what she said … nor her views on the Second Amendment?
If that is the case, it's quite sad that (another) leader of a major university doesn't grasp what higher education is supposed to be about.
Read the full Review stories.
RELATED: U. of Delaware students ignore evidence, still have confab because 'non-noose' has 'stirred emotions'
Like The College Fix on Facebook / Follow us on Twitter
IMAGE: US Army RDECOM/Flickr