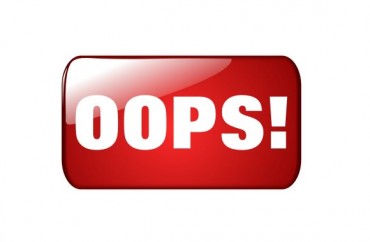 A Michigan State University student who lost a pair of shoelaces probably had no idea the item would end up causing quite a bit of racial consternation.
MSU President Lou Anna K. Simon released a statement yesterday morning noting that "a student reported a noose was hung outside of her room." In the message, Simon praised the "courage" it took for the student to report it.
In typical academic knee-jerk fashion, Simon wrote
MSU Police and our Office of Institutional Equity were immediately notified, and both promptly began investigations. I want to be clear: This type of behavior is not tolerated on our campus. No Spartan should ever feel targeted based on their race, or other ways in which they identify. A noose is a symbol of intimidation and threat that has a horrendous history in America.
Except that the "noose" turned out to be … one of the shoelaces another MSU student had lost (and who happens to live in the same dorm). Campus police noted they believe another student had picked up the shoelace and placed it on a stairwell door handle.
Following the "it wasn't a noose" revelation in the afternoon, MSU Spokesman Jason Cody offered an update:
After investigating, MSU Police have determined the object was a packaged leather shoelace and not a noose. The matching packaged shoelace was found outside of the residence hall. Officers located and spoke to the student who lost both of the shoelaces, which are packaged in a way that someone could perceive them to look similar to a noose. The student who lost the shoelaces lives on the same floor as the student who made the original report.

Also, the original shoelace found inside the residence hall was not directed at any individual. It originally was seen on hallway floor and later on a stairwell door handle, where officers believe someone put it after picking it up.
Read the full MSU statements and local news report on the incident.
MORE: 'Noose' delusion rocks on at the University of Delaware
MORE: Duke uses 'noose' incident to educate about lynching despite being mum on culprit
IMAGE: Shutterstock
Like The College Fix on Facebook / Follow us on Twitter