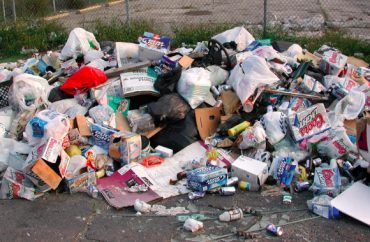 North Carolina State student Elliott Holliday was heading to his car early last Sunday morning when he realized there was something on the vehicle.
As he got closer he discovered cereal, a bottle of chocolate milk, an Afro pick, and … a box of Popeye's fried chicken.
"Those two things are stereotypically related to African-American culture," Holliday said, according to ABC-11.com. "Because of that I have reason to believe that these are racially-motivated events.
"Of course I don't want to believe that they're racially motivated. I have hope that people are good-hearted, that this is just some dumb college prank. But I cannot ignore that these things have the potential to be racially-motivated events."
David Kelly of the NC State PD said there is no evidence of a hate crime as "other trash was also reportedly thrown in the parking lot."
He said there is no proof a crime was even committed, but that they're looking into it. The school's bias incident response team is also investigating, Kelly said.

The trash was left behind two days after President Donald Trump's inauguration and Holliday doesn't think that was a coincidence.

"I do in my own personal opinion believe that the new President has liberated people from their fear of being judged for their racist ideas," Holliday said.

Although there is no proof Elliot was targeted because of his race, he said he's still upset.

"That somebody would do this to someone else just makes me upset and aggravated," Holliday said. "Everyone, white, black, Hispanic, no matter of your sexuality, your ethnicity, your creed, your gender, your origin. We all need to stand together in the fight against acts like this whether they be racially motivated or not. This type of behavior is unacceptable."
Despite officer Kelly's comments, a university spokesperson said the school "is acting swiftly" to find the culprit and has "engaged" the Bias Incident Response Team to look into the matter.
MORE: HS student's LeBron James puppet 'hung up' for safe keeping = racism
MORE: Univ. students say science should be 'scratched' due to 'colonization and racism'
Like The College Fix on Facebook / Follow us on Twitter
IMAGE: Bart Everson/Flickr