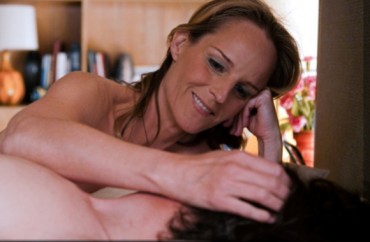 Northwestern University has a big problem with women controlling their own sexuality.
Not only did it subject Professor Laura Kipnis to a 72-day Title IX investigation for writing an essay about "sexual paranoia" on campus (including Northwestern's), but it has been censoring a faculty-produced bioethics journal for more than a year.
The Foundation for Individual Rights in Education lays out the situation with the journal Atrium:
The [February 2014] issue featured a "Bad Girls" theme and was guest-edited by [Feinberg School of Medicine] Professor of Clinical Medical Humanities and Bioethics Alice Dreger. Featuring contributions from a variety of scholars from across the country, the issue included an essay by Syracuse University Professor William J. Peace about his rehabilitation after being paralyzed in 1978 at the age of 18. In his essay, titled "Head Nurses," Peace describes his experience of receiving consensual oral sex from a nurse, an episode that eased fears he had lost his ability to function sexually. Peace credited the nurse, whom he remained friends with throughout her lifetime, with aiding his psychological recovery.
Peace's narrative is similar to the plot of the 2012 movie The Sessions starring Helen Hunt.
The school was worried the issue's theme would hurt the "brand" of its medical school, and the internal publisher yanked "Bad Girls" and previously published Atrium issues from its website, FIRE says.
When Dreger, the guest editor, told the school she was going to publicize its actions, Northwestern officials "withdrew their objections" and the issues returned online.
The danger to academic freedom isn't over, FIRE says:
Northwestern has formed a new oversight committee tasked with reviewing the content of Atrium's next issue. This is a significant departure from the publication's past editorial practice, giving rise to concerns that the university will take an active role in policing the publication's content.
FIRE's letter to the dean of the medical school (FSM) provides more details, including Dreger's repeated efforts to address concerns with medical school and administration officials and an alleged double standard applied to Atrium:
We note that numerous other FSM academic programs and institutes publish a variety of newsletters, blogs, and journals—all seemingly without administrative interference. What's more, FSM encourages the independent expression of its faculty and staff. The FSM Office of Communications' blogging guidelines, for instance, list numerous faculty and departmental blogs covering a wide variety of topics and disciplines, with the commonsense disclaimer that "the opinions expressed in these blogs are those of the individual authors and do not necessarily represent the views of the Feinberg School of Medicine or Northwestern University."
Read FIRE's release and letter.
Like The College Fix on Facebook / Follow us on Twitter
IMAGE: Fox Searchlight Pictures
Like The College Fix on Facebook / Follow us on Twitter