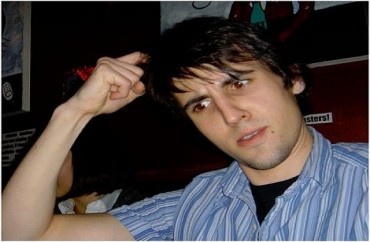 "Humanist" scholar Catherine M. Wallace of Northwestern University told the Seminary Co-op near the University of Chicago that "the Christian fundamentalist movement in the United States is more dangerous than Islamic terrorism."
This is because "fundamentalist access to United States armaments is the number one threat to state security," she says in The Chicago Maroon.
"If [anything Islamic] wanted to attack an American city, they had to hijack an airliner. If they want to blow up a concert, they need to put bombs on their own children and send young men in to kill themselves…that kind of radicalism [Christian fundamentalism] in control of nuclear codes was a much, much greater threat."
Wallace contends contemporary Christian fundamentalism has its basis in the "transparently racist appeal" of (Southern) opposition to desegregation and the Civil Rights movement.
In Wallace's view, this radicalism stems from a literal reading of the Bible. "Nobody in the ancient world would have read the Bible literally," Wallace said. The idea of a literal reading is a thoroughly modern phenomenon, according to Wallace—church fathers of the past would discourage anyone from taking the Bible literally.

Therefore, according to Wallace, the fundamentalists have it all wrong. "Christian fundamentalism is a malignant form of Christianity," Wallace said. In her opinion, their literalist reading creates misconceptions of what the Bible means, fostering a climate of hate and leading to increased and unnecessary conflict between Christians and the rest of the world. …

MORE: Facebook page uses Christianity to mock conservative student journalists

When asked a final question on how she thought Jesus would respond to the modern political climate, Wallace answered on a positive note. "Jesus was first a Jewish prophet reciting the Jewish rant in its standard edition, which is social justice, socio-economic justice. Care for widows and orphans, which is to say the unemployable. People who can't earn their own living. And the just sharing of the world's resources."
Hmm … exactly which Christian fundies ever had the potential to control the nuclear codes? How could one, or a few, even activate any nukes if they wanted to? The initial use order has to come from the president, and even in the (unlikely) chance he/she is a Christian fundie and wanted to order a nuclear first strike without an impending (foreign) attack, such is a ridiculously implausible scenario.
In addition, why is Wallace even referring to fundamentalist Christianity as … "Christianity"? Hasn't our president and his administration repeatedly lectured us that "radical Islam" is not actual Islam? Why doesn't this standard so apply to Christianity?
Lastly, Wallace's attempts to entwine Christ with contemporary progressivism is highly debatable, to say the least. As Bill Flax noted in Forbes nearly five years ago, "Biblical jurisprudence entails impartial application, not neo-Marxist conceptions of  'social justice' enforcing equal outcomes. Nowhere in Scripture are states tasked with leveling wealth.
Egalitarianism rarely lifts the 'least of these.' Instead, it deprives their right to rise beyond their circumstances. Even the poorest in America generally have more than anyone save perhaps the dictator's inner circle where governments enforce equality."
MORE: Attorney warns: Illiberal campuses and assault against Christianity linked
MORE: Professor vehemently denounced, attacked Christianity in humanities class
Like The College Fix on Facebook / Follow us on Twitter
IMAGE: minusequalsplus/Flickr
Like The College Fix on Facebook / Follow us on Twitter