The new 'inclusive' guide excludes the major holiday of a majority religious group
The latest "inclusive language guide" from Michigan State University would ban all references to "majority religious imagery" pertaining to Easter and associated concepts.
The guide, courtesy of the school's Brand Studio, states that "in alignment with strategic efforts around diversity, equity and inclusion […] Michigan State University values communications practices that support belonging for all Spartans," The College Fix reported March 31.
In its "Global Identity" section, the guide provides the following guidance under the heading "Terms to Avoid":
In winter and spring, avoid references to majority religious imagery and language, such as the word "merry" or "Christmas trees," "wreaths," "holly," "bells," "gifts," "reindeer," "bunnies," "eggs" and "chicks." Use terms like "wishing you a wonderful winter/spring break" or "best wishes for the new year."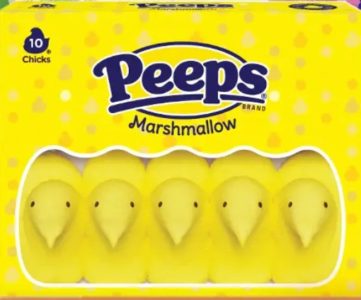 Though the guide does not invoke the terms "Christmas" or "Easter" — presumably the names of the holidays are too divisive to mention, even —  "bunnies," "eggs" and "chicks" obviously refer to the most anodyne, secularized, even pagan-adjacent phenomena associated with the most sacred day of the Christian calendar.
The guide doesn't even bother outlawing terms like "Palm Sunday," "Holy Week," "Good Friday," "Jesus Christ," or "Resurrection." The ban on those goes without saying, apparently. Yet it is not enough to forbid words directly linked to the most important day of the year on the religious calendar of Christians, who make up more than 60 percent of all Americans as of 2020.
"Don't you see the whole aim of Newspeak is to narrow the range of thought?" so says the character of Syme, the linguist whose passion is the elimination of words, to the protagonist Winston in George Orwell's dystopian novel "1984."
"In the end we shall make thoughtcrime literally impossible, because there will be no words in which to express it," Syme said.
The decline of Christianity in the West has many causes, and we should not give too much credit to campus language "guides" that are often roundly mocked. But Orwell was prophetic: a "thoughtcrime" like Christian belief can be made impossible to promulgate through the official elimination of words. Even more, the elimination must be thorough. Everything remotely related must go, down to the last stuffed bunny and the final Cadbury egg.
Yet Christians — and others who simply defend the right to speak about Christian concepts in public — should call out such "guides" for promoting cancelation in the name of inclusivity. Against the campus authoritarians, defend your right to religious freedom by speaking freely about the Resurrection and all it means, all its related concepts.
Don't give up your right to speak about all things great and small: atonement and redemption, and the bunnies and the chicks.
MORE: University's 'inclusive language' guide: Don't use 'mother' or 'father'
IMAGE: Gnostic.org; PeepsBrand
Like The College Fix on Facebook / Follow us on Twitter