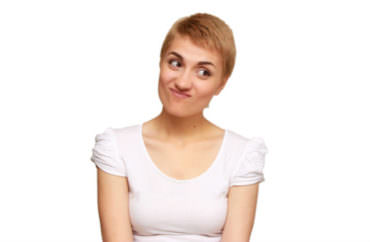 Tovia Smith's excuse for calling her 'survivor' looks even more pathetic
National Public Radio's recent portrayal of "Mattress Girl" Emma Sulkowicz as a rape victim – a claim that couldn't be proven to either Columbia University or the real legal system – is looking even more negligent following new reporting by journalist Cathy Young.
The first writer to publicize exculpatory evidence in favor of Paul Nungesser, the target of Sulkowicz's Columbia-backed campaign of harassment, Young shares a "minor but fascinating detail" in Reason:
A source familiar with the case confirmed that in her original complaint, Sulkowicz mentioned talking to a friend, "Toni" (not her real name), the day after the incident.

Investigators interviewed Toni, but she was not called to testify, the source said; all she could say was that Sulkowicz had told her she felt weird about what had happened between her and Nungesser.
This "Toni" was "both a social justice activist and a sexual assault peer counselor," based on her online profiles reviewed by Young:
It's entirely possible that Toni asked Sulkowicz whether her experience might have been nonconsensual. But if she is indeed the mystery friend, her activism makes it even more remarkable that she did not corroborate Sulkowicz's claim of rape or publicly support her.
MORE: NPR calls 'Mattress Girl' a survivor, hides her ulterior motives
Imagine the different framing (eagerly embraced by @SenGillibrand) if all reporters had handled the case as responsibly as @CathyYoung63.

— KC Johnson (@kcjohnson9) July 28, 2017
The credulous journalists at NPR and feminist outlets should keep in mind Young's prior reporting:
Sulkowicz agreed to bring women to Nungesser's party two days after she claimed he nearly choked her to death during the rape.
The other accusations against Nungesser (including by a gay male) look more like "a collective vendetta by friends of Sulkowicz" than genuine rape claims.
And contrary to her claim "no one knew his name until [Nungesser] put it out there," Sulkowicz explicitly filed a police report because "his name should be in the public record" (inspired by a Brown University shaming campaign) and she criticized Columbia for removing bathroom "rapist lists" that named Nungesser.
Yes, she very much wanted to publicly shame him, with harmful results to his education and his mental health.
MORE: Nungesser gets good press, so someone else accuses him of rape
It wasn't just Sulkowicz lugging a mattress around campus and the graduation stage to protest Columbia's refusal to punish an exonerated student, either:
In the summer of 2014, other students and a professor pressured Nungesser to drop out of a scholarship-paid class trip to Russia, Mongolia, and China. That October, on a "Day of Action" against sexual assault, several mattress-toting activists showed up in one of his classes, where they stared at him and took his picture. Keyboard warriors in the social media urged making his life "a living hell" and sometimes called for violent retaliation.
If you want to see NPR reporter Tovia Smith better explain her decision to call Sulkowicz a "survivor" without a shred of evidence – or include the media-darling performance artist in a story about accused students who admit their wrongdoing – tell her. This excuse doesn't cut it.
Sulkowicz considers herself a survivor & we ID her as such. We've clarified that their school found the student she accused 'not responsible

— tovia smith (@toviasmithnpr) July 27, 2017
MORE: Anti-rape activists publish hoax accusation against innocent student
Like The College Fix on Facebook / Follow us on Twitter
IMAGE: Dubrouskaya Tatsiana/Shutterstock