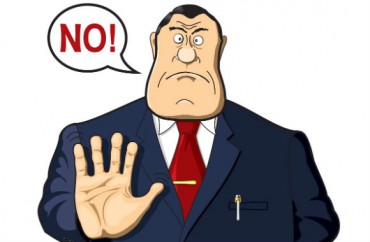 Free speech or 'fee speech'?
If you're like me, you first watched Robert De Niro become a socialist priest in The Mission (released 30 years ago) in history class, and assumed going forward that all Jesuits were socialists.
Perhaps because it's Vincentian, not Jesuit, DePaul University has made clear that it won't tolerate socialists for free.
The Catholic university continues its crackdown on student speech – you might remember DePaul's extortion demand against the College Republicans for hosting a "controversial" speaker, and total ban on conservative pundit Ben Shapiro speaking – by now targeting a socialist student group with a "speech tax," according to the Foundation for Individual Rights in Education (FIRE).
DePaul Socialists circulated a petition on Socialist Worker demanding that the administration remove mandatory security fees from any event it deems controversial, saying they can be used to suppress movements like Black Lives Matter. The group said it
has been informed that not only are our room reservations subject to cancellation unless we agree to the presence of four security officers, but that we should bear the costs of this ourselves. This is the first time we have been asked to pay for our free speech in a year of organizing meetings that bring respected activists and intellectuals to contribute to dialogue on campus. In order to maintain our political independence, we are a member-funded organization, making these costs absurd and punitive.

The office of Academic Affairs explained that these costs are due to the "controversial" nature of the subject matter. Yes, politics by nature attracts controversy– but why is this meeting, and this subject matter, singled out for excessive coverage by the campus police?
DePaul Socialists said it's heard of "behind-the-scenes bureaucratic harassment" against other student groups, particularly those considered "activist" like pro-Palestinian groups, though the petition implies that the group is fine with DePaul's banishment of gay conservative firebrand Milo Yiannopoulos (the socialists' invited speaker is "not some kind of provocateur"):
That the administration feels comfortable bringing celebrity activists and scholars to campus to shore up its own image–paid no doubt handsomely out of its $447 million endowment–while forcing arbitrary fees on student organizations shows that the security rule gives free speech for the administration but "fee speech" to everyone else.
FIRE started its own petition – with DePaul President Dennis Holtschneider's phone number – demanding the school "honor its explicit free speech promises it makes to its students and cease its practice of charging excessive security fees to student organizations based on the perceived controversial content of their events."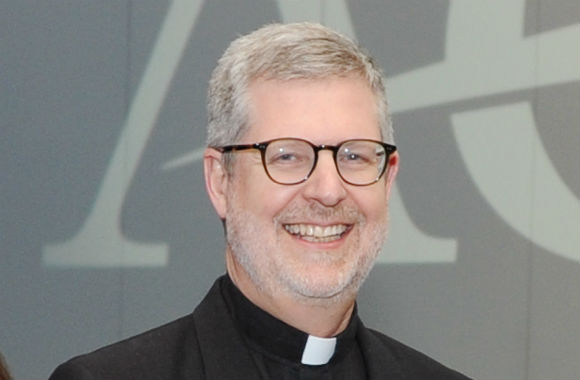 In his second letter to the DePaul administration in less than a month, FIRE staff attorney Ari Cohn said the university demanded a $360 security payment from DePaul Socialists even if it canceled its supposedly controversial guest speaker, a Marxism textbook author:
Indeed, DePaul has now engaged in precisely this kind of arbitrary, content-based assessment for at least the third time in recent months. Moreover, DePaul's fears are wholly unsubstantiated. DePaul administrators have not been able to point to a single reason why the DPU Socialists' event poses a security concern beyond the subjective conclusion that the topic of socialism is "potentially controversial." Matters of social and political importance are often highly controversial, and if DePaul requires students to pay extra for the right to explore those ideas, DePaul's promises of free expression and its professed commitment to working with students to bring a variety of speakers to campus ring hollow.
The letter to Holtschneider ends with a promise to use "all necessary resources to vindicate the expressive rights" of DePaul students.
As a private university, DePaul can't be sued for violating students' First Amendment rights, but it could be sued for breach of contract because, as FIRE noted, it "promises" free expression to students.
DePaul had responded to FIRE's Sept. 8 letter by pointing to the "hundreds of speakers each year on campus" that it allows, "on a broad range of topics and opinions," but said it will "not minimize nor ignore our obligation" to keep the community safe.
Read the DePaul Socialists' letter, and FIRE's second letter.
Like The College Fix on Facebook / Follow us on Twitter
IMAGES: pavelmir/Shutterstock, American Council on Education/Flickr