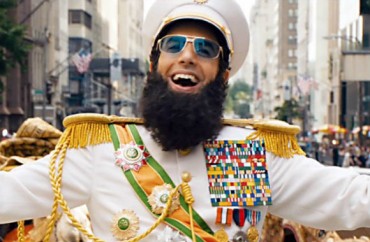 Perhaps the most awkward moment of Saturday's conference on campus free speech in Washington, which drew students from around the country, was the "Wesleyan case study."
It was supposed to be an examination of the monthslong conflict between the Wesleyan University Student Assembly and the official campus newspaper, The Argus, over an op-ed that was mildly critical of the Black Lives Matter movement and which led to an Assembly resolution that would cut its funding.
The latest shot across the bow was the Assembly's sudden yanking of the Argus's remaining annual funding last month, on the pretext that the private money it had raised as a hedge against Assembly meddling disqualified the paper from student funding. (FYI – you can still donate.)
Leading this discussion in the Newseum's Knight Conference Center? Two Argus editors and – gulp – the vice president of the student government. Like I said, awkward.
Equality before speech. Wait, what?
Courtney Laermer, who serves as co-editor-in-chief, made her case to the students – many but not all campus journalists – that "it was so wrong" to be told what the Argus could publish without losing its student funding.
The op-ed writer "was in fear basically every day" as he faced social-media threats, "and it was because he expressed his opinion," Laermer said. But the Argus took the racial criticism in stride, broadening its coverage of diversity issues and adding a new column ("Voices") for community opinions separate from its op-eds, she said.
RELATED: Universities are missing the point by emphasizing 'diversity,' American U. official says
News Editor Erica DeMichiel said it was jarring to hear "students of color" at Wesleyan, a very liberal campus, tell them that they didn't feel comfortable approaching an all-white editorial board with their criticisms. That's why the paper has worked so hard to have discussions with a wider range of voices.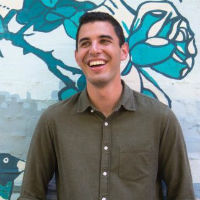 Aidan Martinez, vice president of the Assembly, was mostly angry that someone put his name on the petition to defund the Argus.
"There's been a lot of misinformation floating around" about his role, he told fellow students at the conference – maybe because he publicly took sides against the Argus even without signing a petition. Martinez groused that he got death threats just like the op-ed writer, but nobody from the university reached out to him.
Martinez complained that "The Coddling of the American Mind," the controversial Atlantic cover story about college students demanding intellectual comfort, was "unfair and unrepresentative" of Wesleyan – this despite the fact that the issue ran before the offending Argus op-ed.
But his confused views on the role of free speech in a pluralistic society were the most interesting – and probably the most indicative of his peers.
RELATED: Student newspaper loses funding – again – after running op-ed critical of Black Lives Matter
The argument at Wesleyan is not about free speech per se but "who gets to have access to free speech," he said, apparently referring to activists' complaints that they can't share their perspective if they aren't paid (the Argus only has two paid staff positions).
Freedom of the press "is not free and equal," because society needs equality before free speech means anything, Martinez said.
Let that sink in. Without "equality," a term that the average college student tosses off as mindlessly as a Snapchat photo, the founding principle of the United States is pointless.
"I am for the First Amendment and I am not an intolerant dictator," Martinez concluded. He got a lot of sympathetic laughs from students.
They shouldn't chuckle, because this lighthearted take on free speech can render students blind to the dangers of their own speech being suppressed.
'If we can't make our arguments, we are literally helpless'
As gay writer Jonathan Rauch noted in a video for the Foundation for Individual Rights in Education last year:
Free speech is not only minorities' best friend. In some ways it's our only reliable friend. If we can't speak in a majority culture, if we lose our voice, it is so easy to oppress us. …
The way minorities get real rights and real freedom is by fighting hate and bigotry, and that's grounded almost uniformly in ignorance and fear. And if we're forced underground, if we can't show who we are, if we can't make our arguments, we are literally helpless.
RELATED: Federal judge warns that campus speech restrictions are making America less American
Atlantic writer Conor Friedersdorf made the same point when he defended his work on campus protests against those who said defending free speech is defending racism:
The falsehood is oft-repeated despite the fact that, across decades, many of the highest-profile opponents of campus speech restrictions, from the ACLU to Henry Louis Gates, have been energetic opponents of racism and outspoken defenders of minority rights. In November, when I defended my own work against the falsehood, I began noticing that it endures despite strong evidence that marginalized groups gain the most from norms that protect free expression and are harmed most grievously by limits on free speech, even when well-intentioned.
Keep that in mind, Aidan. You were wrongly associated with a petition to defund a paper over an op-ed, and some people sent you death threats.
But the real threat to your future is a campus administrator or some other leader – maybe even a President Trump – saying that your views can only be shared if we are all "equal."
Like The College Fix on Facebook / Follow us on Twitter
RELATED: Threats and intimidation work, no matter how Wesleyan student leaders spin it
IMAGES: The Dictator, Aidan Martinez/LinkedIn