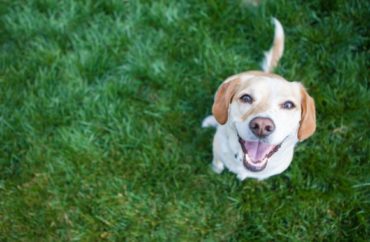 But effectiveness of animals remains unclear
The number of emotional support animals at Yale University has reportedly skyrocketed recently, with 14 of them on campus this year, up from one the year before.
Not all Yale students are pleased with the trend.
One student who spoke anonymously with The Yale Daily News complained about persistent barking from two emotional support dogs who live in his dorm: "It can be really annoying…They bark at each other and interact with each other, and then they will be barking for like 10 minutes on end," he said.
But the school is staying silent on the matter. The College Fix reached out to Yale for comment on their emotional support animal policy, and whether any scientific research demonstrated the effectiveness of these service animals. Yale did not respond.
Meanwhile, scientific evidence demonstrating the effectiveness of these animals is limited, with few studies having been conducted on the topic. The Fix contacted several psychology professors at Yale to ask if they had any comment on the effectiveness ESAs or school policy. None was willing to offer any comment.
Emotional support animals can be any animal "that provide[s] therapeutic benefits to their owner through affection and companionship," according to the the Official ESA Registration of America. Most such animals are dogs, but any animal can be registered, including one hedgehog at Yale, The Yale Daily News reported recently. That report also notes that the number of these animals on campus has risen from one to 14 in the span of a year.
Though colleges typically don't allow students to keep pets on campus, a clause in the federal Fair Housing Act makes it illegal to deny reasonable accommodations for service animals, including emotional support animals. Yale policy allows the animals to live in on-campus housing "on a case-by case basis as a reasonable accommodation for a documented disability."
Asked whether any scientific studies demonstrated the effectiveness of ESAs, Alex, a customer service representative from the Official ESA Registration of America, told The Fix: "Unfortunately we do not have any information of studies. However, I am sure if you search periodically online libraries, you can find it."
A review of relevant literature, courtesy of Journalist's Resource, unearthed a mixed bag of studies, with some claiming that pet ownership in general has unequivocally positive results, and others finding mixed results.
The studies cited by Journalist's Resource that focused specifically on emotional support animals pertained to treatment of PTSD in veterans. One study, published in 2013 in Society and Animals, found that "living with a companion dog may help relieve some of the psychological distress associated with PTSD in some veterans."
Another study, published last year in Contemporary Clinical Trials, found that "published research is limited and design and implementation flaws in published studies limit validated conclusions" regarding emotional service animals.
A report published in International Journal of Applied Psychology in 2013 found that "few studies claim pet-owner companionship impacts positively on the owner's psychological well-being in terms of decreased depression, anxiety and loneliness."
Rebecca Clay, a writer for the American Psychological Association, wrote recently that there is "not much research to back the claim that emotional support animals help people more than traditional pets."
Citing research done by academics at the University of Missouri, Clay wrote that a "review of the literature revealed little evidence that emotional support animals are effective."
Nevertheless, emotional support animals remain a presence on many campuses. The Daily News cites several examples where universities were successfully sued for disallowing emotional support animals, including a 2013 settlement where Grand Valley State University paid a student $40,000 after the school sought to prevent her from keeping an emotional support guinea pig on campus.
MORE: 'Therapy dogs' available at U. Oklahoma to help 'de-stress' during finals week
MORE: Therapy dogs, chocolate, Play-Doh: Universities offer ways to cope with finals
IMAGE: InBetweentheBlinks / Shutterstock.com
Like The College Fix on Facebook / Follow us on Twitter