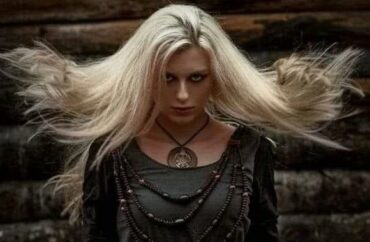 Presentations included 'The Spiritual Magick of Real Dolls' and 'Witch Houses: The Magical Homes of the Matriarchy'
New York University platformed discussions and trainings in magic and witchcraft at its recent "Occult Humanities Conference."
The website for the sold-out conference defined "universal occult concerns" as often including "a belief in some sort of magic; a longing to connect with an immaterial or trans-personal realm; and a striving for inner-knowledge, refinement of the self, and transformation of one's consciousness – if not one's physical circumstances."
The College Fix reached out to John Beckman, NYU Senior Vice President for Public Affairs and Strategic Communications, twice over the past two weeks to request comment and to ask whether presenters were practitioners of the occult, if any ceremonies were performed at the conference, and whether the promotion of the occult conflicts with NYU's status as a secular university. It has not received a response.
One presenter at the Oct. 13-15 conference, Afruz Amighi, "discuss[ed] how she uses light as a medium to activate the sacred in objects and materials commonly perceived as inorganic and associated with industry, masculinity, and capitalism," the conference website stated.
Amighi is an Iranian sculptor and installation artist based in Brooklyn, New York, according to her website.
Other conference presentations included "The Spiritual Magick of Real Dolls" by Najah Lightfoot, "Garments as Portals" by ​​Normandy Sherwood, and "Witch Houses: The Magical Homes of the Matriarchy" with Leila Taylor, according to the website description.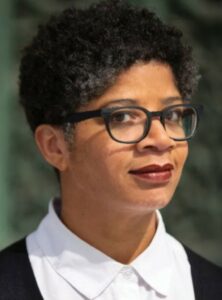 Taylor (pictured, left) is creative director at the Brooklyn Public Library and the author of "Darkly: Black History and America's Gothic Soul," which is "part memoir, part historical context, and part cultural criticism" and "analyzes the ways Goth embodies race relations in the U.S. in the twenty-first century," according to her bio at the New School for Social Research in New York, where she received a MA in Liberal Studies. "The skeletons in the closet are the persistence of white supremacy and the ghosts of slavery, and the haunted grounds are the ubiquity of Black death and its mourning."
The NYU conference is not the only recent promotion of the occult at universities.
A new master's degree in witchcraft, magic, and occult science is scheduled to be offered Sept. 2024 at the University of Exeter in England as faculty cite growing student interest, The College Fix reported Oct. 26.
The new program will explore "specific interests within the long and diverse history of esotericism, witchcraft, ritual magic, occult science, and related topics" and "build interdisciplinary expertise," according to the university website.
Albert Mohler, president of the Southern Baptist Theological Seminary in Kentucky, said he believes witchcraft studies programs like the one at Exeter will spread "like a virus" to other higher education institutions across the world.
"This is what happens when society is progressively evacuated of Christian content," Mohler said in an Oct. 18 episode of his podcast The Briefing. "The resulting space is not a vacuum."
The Fix reached out to Caleb Shaw, Mohler's executive assistant, to ask for comments on the conference and on the rise in public interest in paganism and witchcraft. It has not yet received a response.
MORE: UPenn course dedicated to study of witchcraft, demonic possession
IMAGES: WITCHES/Facebook; New School for Social Research
Like The College Fix on Facebook / Follow us on Twitter