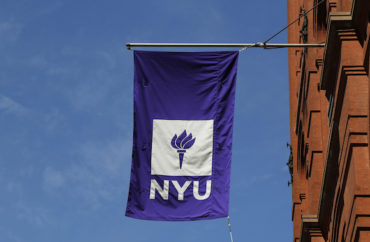 Most students are automatically enrolled in the plan, NYU stated
New York University in Manhattan will cover elective abortions under its student health plan beginning this fall, joining several other universities on both coasts in ensuring that enrolled undergraduates and graduates can get the procedure.
Under the old plan, students enrolled in the NYU health insurance policy had to pay a 20 percent copay for abortions deemed elective rather than medically necessary.
NYU explained the new coverage protocol in an April 5 "Campus Health Update."
"Beginning in academic year 2023-24, the WellFleet student health insurance plan will discontinue the existing in-network cost-related disparity between medically necessary and elective abortions (the latter has required an out-of-pocket co-pay)," according to the news release. "Starting next September, neither type of procedure will any longer involve an out-of-pocket co-pay for a student treated by an in-network provider."
Additionally, NYU plans to make the "emergency contraception" drug Plan B available through vending machines on campus, according to the release.
Elective abortions will be available off campus only for now, though the NYU student health center "is currently seeking the necessary certification process in order to stock and dispense" the abortion pill mifepristone in its on-campus facility. Students will still need to obtain prescriptions off-campus.
Most NYU students are automatically enrolled in the plan and charged automatically when they register for courses, according to the university. NYU requires all students in degree-granting programs to hold health insurance.
Approximately 70 NYU students walked out of classes in October to demand abortion coverage, in a protest coordinated with 51 other universities in 27 states, NYU News reported. Students called for abortion and birth control access, "gender-affirming care," and sex education.
Young Democratic Socialists of America and the national activist group Graduate Student Action Network coordinated the protests, according to NYU News.
"We, as students of this university, call on NYU's incoming president, Linda Mills, to commit to expanding reproductive health care to all NYU community members by providing abortion access without question, cost or delay through the Student Health Center," members of the NYU chapter of the Young Democratic Socialists of America wrote in a February letter to Mills, who recently had been appointed NYU's next president.
The College Fix reached out to NYU YSDA via email to ask for comment and if they were satisfied with NYU's decision, but YSDA did not respond.
The College Fix also emailed NYU media spokesman John Beckman, asking why NYU decided to cover elective abortions, what role student protest played, when they plan on dispensing Plan B, if students will be informed of the risks of taking those drugs, and if the university is aware of the possible side effects of taking those drugs.
Beckman did not respond to a request for comment.
NYU is not the only New York City university that is moving to help students obtain abortions. Manhattan's Barnard College will provide access to abortion pills this fall, according to NBC News.
"The move is a direct response to the Supreme Court's decision in June to overturn the landmark Roe v. Wade ruling," NBC reported.
"While our students have access to high-quality reproductive health services in New York and particularly at CUIMC, we are also preparing in the event that there is a barrier to access in the future, for any reason," Barnard Dean Lesie Grinage and Chief Health Officer Dr. Marina Catallozzi said in a statement.
"Barnard will expand student options by ensuring that our campus providers are prepared and trained in the provision of medication abortion by Fall 2023."
Starting in January, public universities in California are also required to provide abortion pills to students due to a law passed in 2019.
"The bill would require, on and after January 1, 2023, each student health care services clinic on a California State University or University of California campus to offer abortion by medication techniques, as specified," the passed legislation stated.
Additionally, a bill passed in Massachusetts in 2022 would require "public colleges and universities to create medication abortion readiness plans for students," according to NBC Boston.
MORE: Med school approves pro-life group over objections from pro-abortion students
Like The College Fix on Facebook / Follow us on Twitter