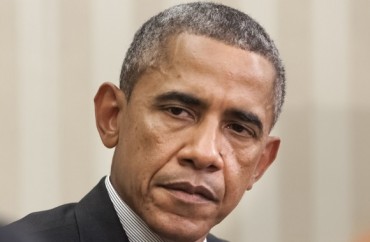 As nearly 200 unresolved cases remain before U.S. Office for Civil Rights, office accused of abusing its power
The number of universities accused of Title IX violations and subjected to federal investigations by the U.S. Department of Education's Office for Civil Rights has skyrocketed in recent years, even as an increasing number of lawmakers and law professors accuse the office of abusing its power regarding how to lawfully interpret the gender-equity law.
Federal Title IX investigations into the mishandling of campus sexual assault cases stand at nearly 250 since 2011, according to The Chronicle of Higher Education, which released an online database detailing the probes. The Chronicle reports over the past year and a half, the number of pending cases nearly tripled — and today there are 197 open investigations targeting 161 institutions.
Meanwhile, as the Office for Civil Rights claims it needs to hire hundreds of new employees to handle its increasing backlog of nearly 200 unresolved cases, more observers have come out to say the office has vastly overstepped its authority.
At the crux of the controversy is changes to how universities adjudicate sexual-assault claims – spurred by a 2011 "Dear Colleague" letter from the Office for Civil Rights which told campus officials to make it much easier for campus complainants to prove a Title IX violation with a mere "preponderance of the evidence" standard.
It came as the Obama administration made Title IX enforcement a priority.
But "the requirement that such proceedings follow the 'preponderance' standard does not exist in the law," wrote Jacob Gersen, a professor at Harvard Law School, in The Wall Street Journal this week.
"Although the letter is allegedly nonbinding, the Education Department has used it as leverage," he added. "College presidents, faced with an announcement that their school is being investigated, a potential loss of federal funds, and a public-relations nightmare of being seen as soft on sexual assault, have declined even to challenge the overreach, much less to sue the government for acting unlawfully. … This kind of policy-making process—or, rather, policy-making without process—is unlawful and wrong."
The Chronicle reports that since 2011, the Office for Civil Rights has resolved 46 investigations of colleges for possible Title IX violations: 30 resulted in resolution agreements; seven were administratively closed by the office as not eligible for review; four were settled through early-complaint resolution, meaning "the institution and complainant(s) reach a private agreement"; three were found to have insufficient evidence; and two have an unknown resolution.
Meanwhile, criticisms of the Office for Civil Rights pile up.
George Washington University Law Professor John Banzhaf points out "in almost two dozen cases, colleges were rebuffed by courts, or otherwise forced into settlements, when students charged with sexual assault under the rules challenged them in court."
"There appears to be an ever-growing chorus speaking out and saying that the [education department] has not only gone too far, but has acted illegally in pressuring colleges to crack down on campus date rape," Banzhaf added.
Indeed, OCR officials don't even entirely deny it.
"Sen. Lamar Alexander of Tennessee browbeat a senior Ed official into admitting that its guidance – the source of practically every change in how colleges handle sexual-assault allegations for the past several years – isn't binding because it hasn't gone through notice-and-comment procedures," The College Fix reported in October. "Now another subcommittee chairman, Sen. James Lankford of Oklahoma, has extracted the same admission from an even higher-ranking Ed official."
Pressure to do something about the situation has grown. The Foundation for Individual Rights in Education has called on Congress to do more than talk tough.
"Until ED changes its tune, it is taking advantage of this culture of fear to push institutions into falling in line with its non-binding perspective," writes Joseph Cohn, FIRE's legislative and policy director. "If ED won't change its practice voluntarily, hopefully Congress will do it for them."
Samantha Harris, director of policy research for FIRE, a nonprofit which advocates for freedom of speech on college campuses, said the database is a prime example of the Office for Civil Rights impact.
"The Chronicle's work certainly illustrates the extent to which OCR has inserted itself into the minutiae of campus disciplinary proceedings, to the detriment of students' free speech and due process rights," Harris said in an email to The College Fix.
"Resolving an OCR investigation is often a lengthy and quite expensive endeavor for universities. This is why universities are generally so desperate to avoid investigation in the first place– a desperation that too often leads universities to jettison accused students' due process rights."
Like The College Fix on Facebook / Follow us on Twitter
IMAGE: Drop of Light / Shutterstock.com