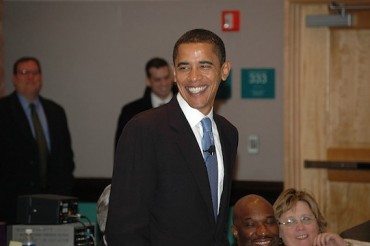 Since Obama nationalized the student loan business a few years ago, it's turned into a real cash cow for the federal government.
The Detroit Free Press reports:
The federal government made enough money on student loans over the last year that, if it wanted, it could provide maximum-level Pell Grants of $5,645 to 7.3 million college students.

The $41.3-billion profit for the 2013 fiscal year is down $3.6 billion from the previous year but still enough to pay for one year of tuition at the University of Michigan for 2,955,426 Michigan residents.

It's a higher profit level than all but two companies in the world: Exxon Mobil cleared $44.9 billion in 2012, and Apple cleared $41.7 billion.

"It's actually neither accurate nor fair to characterize the student loan program as making a profit," Education Secretary Arne Duncan said during a July conference call with reporters…
Neither fair nor accurate? Apparently, to the Obama administration, $43.1 billion doesn't count as "profit."
Since Democrats in Washington believe all Americans' money ultimately belongs to them, and should be at their disposal, the logic of Secretary Duncan's statement sort of makes sense. Technically, if you are taking money that already belongs to you, it wouldn't be a "profit." Perhaps he and Obama simply believe that $43.1 billion belonged to them all along.
Such an idea will come as little consolation to the millions of students who will be living under the weight of student debt for decades to come.
Read the full story at the Free Press.
Click here to Like The College Fix on Facebook  /  Twitter: @CollegeFix