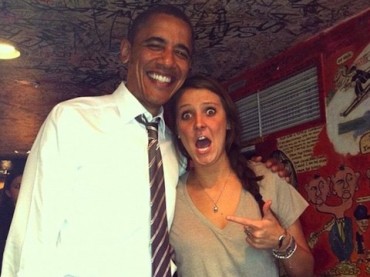 It's not only the statistic that just won't … die, but it seems it's actually widening in scope.
Last evening at the Grammy Awards, President Obama delivered a recorded message in which he said "Right now, nearly 1 in 5 women in America has been a victim of rape or attempted rape."
In America. Not just at college campuses, mind you, as we've been told previously.
The Washington Examiner reports:
Let's just think about that for a minute. The current population of the U.S. is 316.1 million, with women comprising about half. That means there are about 158 million women and girls in the U.S. If 20 percent of American women have been raped or almost raped, that's a total of 31.6 million women, which is somewhere between the populations of Texas and California.

These numbers are wildly out of line with national crime statistics, which don't show anywhere near that number of rapes in the past two decades. Those statistics show fewer than 2 million rapes being reported in that time frame. Even accounting for the fact that many rapes go unreported, the number Obama gave Sunday night is staggering. It would mean that just 6.3 percent of rapes and attempted rapes are reported.

This would also mean that, if Obama is right and 25 percent of American women have experienced domestic violence, then 39.51 million women in the country (which is more than the population of California) are victims of such violence.
The College Fix, among many other outlets, has noted time and again that the "one in five women have been sexually assaulted in college" stat is bunk.
Like The College Fix on Facebook / Follow us on Twitter