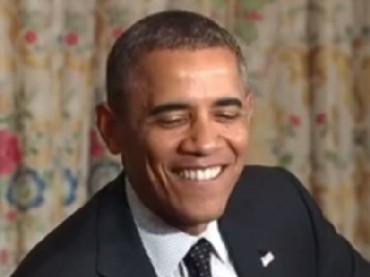 About a quarter of Wheaton College's 3,000 students will lose their healthcare coverage and have to shop for new plans "just weeks before their coverage ends," the Chicago Tribune reports.
Why? The evangelical school doesn't want to help students get access to abortion-inducing medications, as required by Obamacare:
During an information session for students last week that was streamed live online, Paul Chelsen, Wheaton's vice president of student development, said he regretted the last-minute decision and the hardship it brings.

"What has brought us here is about student health insurance, but it's bigger than student health insurance," Chelsen said, according to a recording of the session obtained by the Tribune. "What really breaks my heart is that there are real people that are affected by our decision. But if we don't win this case, the implications down the road in terms of what the government will tell us what we can and cannot do will be potentially more significant."
The school's action was triggered by an appeals court ruling earlier this month refusing to grant a preliminary injunction while its lawsuit against the mandate was pending, the Tribune says.
Wheaton says it will "set aside money to help students who might struggle to pay for an increase in the cost of insurance" under a new plan, and that it's "investigating the possibility" of doing a self-insured plan.
RELATED: Federal court rules Notre Dame must pay for birth control, abortifacients
h/t The Chronicle of Higher Education
Like The College Fix on Facebook / Follow us on Twitter
IMAGE: YouTube screenshot