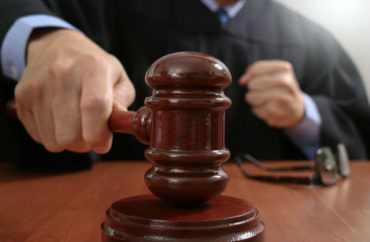 It's been two and a half years, but Gibson's Bakery in Ohio has prevailed in its lawsuit against Oberlin College.
As reported by The College Fix in late 2017, bakery owner David Gibson said the suit was "standing up for his right to crack down on shoplifting without being branded as racist."
The bakery's nightmare began the day after Donald Trump was elected president: A trio of black Oberlin students were caught shoplifting in the store, and then allegedly assaulted Gibson's father Allyn. The students claimed they had been racially profiled and said the only thing they did wrong was try to use fake IDs.
Days following the students' arrest, Oberlin students began protesting outside of the shop and the college Student Senate passed a resolution stating Gibson's "had a history of racial profiling and discriminatory treatment." Oberlin Dean of Students Meredith Raimondo took part in the demonstrations, using a bullhorn to shout that the Gibsons were "racist."
But Friday a jury awarded the Gibsons a total of $11 million, siding with David Gibson against Raimondo and Oberlin on both counts of libel, according to The Chronicle-Telegram. The jury also found the college was culpable for "intentional infliction of emotional distress" on David and Allyn.
"We are disappointed with the verdict and regret that the jury did not agree with the clear evidence our team presented," [Oberlin Vice President, General Counsel and Secretary Donica] Varner wrote. "Neither Oberlin College nor Dean Meredith Raimondo defamed a local business or its owners, and they never endorsed statements made by others. Rather, the College and Dr. Raimondo worked to ensure that students' freedom of speech was protected and that the student demonstrations were safe and lawful, and they attempted to help the plaintiffs repair any harm caused by the student protests."

Varner thanked the jury for its attention and dedication during the trial. Varner said in the letter that "Our team will review the jury's verdict and determine how to move forward."

In Wednesday's closing remarks, [Gibson attorney Lee] Plakas said the world would be watching the result of the trial, which would decide what institutions like Oberlin College would do. Owen Rarric, another attorney representing the bakery, said the verdicts sent a powerful message to the rest of the outside world.

"I think part of what we did here today is answer the question as to, 'What are we going to tolerate in our society?' " he said. "We're hopeful that this is a sign that not only Oberlin College but in the future, powerful institutions will hesitate before trying to crush the little guy."
For comprehensive coverage of the entire Oberlin-Gibson legal fracas, check out Legal Insurrection.
Read the Chronicle-Telegram article.
MORE: Oberlin College sued by local bakery over accusations of racism
IMAGE: everything possible / Shutterstock.com
Like The College Fix on Facebook / Follow us on Twitter