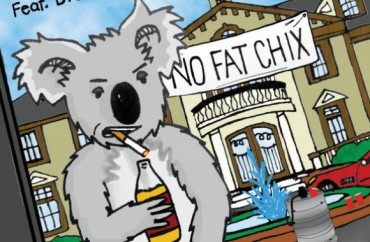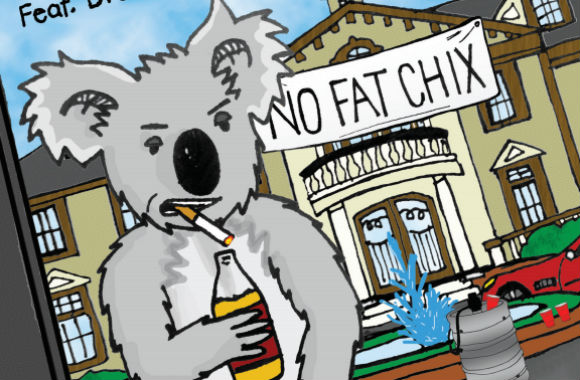 The University of California-San Diego student government made a nuclear strike on the budget for student-funded publications when it defunded all of them in an apparent attempt to stop The Koala, a satirical publication whose mission seems to be mocking everyone in lewd prose and graphic images.
After a successful $1,000 crowdfunding campaign, The Koala is back with a new issue full of "shock-value humor," the Student Press Law Center reports.
The issue mocks administrators, including Chancellor Pradeep Khosla, and student leaders who spoke out against the "offensive and hurtful" publication in November and led the defunding. Several images in the issue have penises superimposed on them.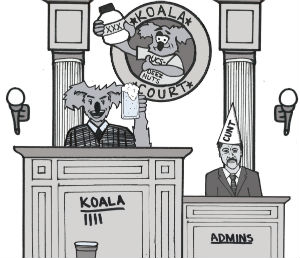 Editor-in-Chief Gabriel Cohen thanked the administration and student leaders in his column for "so much damn publicity," which led to a cavalcade of lawyers offering to represent The Koala and enough funding to publish new issues "until sun death comes in 5 billion years":
Without your idiocy, The Koala could have never become so successful in such a short period of time. You make our lives easier and much more entertaining. To thank you for your ignorant acts of kindess [sic] we here at The Motherfucking Koala dedicate this issue to you.
RELATED: Student publication that mocked 'safe spaces' seen as real target of defunding vote
In a parody of the winter 2016 budget recommendations for student publications (The Koala requested $66,666.66), the new issue says the student government reallocated student media funding to lube ($754 – to avoid "a dry run"), campaign financing ($3.5 million – "not embezzlement"), diversity fund ($565 – "for firing white student employees"), 400 boxes of red wine and punjabi tea ($3,000 – earmarked for Chancellor Khosla), and free speech ($0 – "First amendment, last priority").
The issue also gloated over the defunding of fellow student publications, taking particular aim at The Muir Quarterly ("half-assed 'comedy'"), a gentler satire publication closer in spirit to The Onion.
The Student Press Law Center and Foundation for Individual Rights in Education separately wrote to Chancellor Khosla, calling the content-based funding chop "plainly unlawful" and "unconstitutional viewpoint discrimination" that a public university cannot let stand.
Read the SPLC story and new Koala issue (if you dare).
RELATED: Public university says Title IX trumps the Constitution in punishing satirical publication
Like The College Fix on Facebook / Follow us on Twitter
IMAGE: The Koala