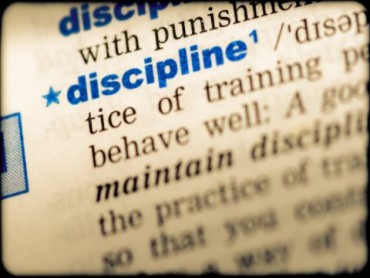 The College Fix has pointed out on various occasions how progressive race-based school discipline measures have served only to make America's classrooms more chaotic, as students quickly realize there's few consequences for misbehavior.
The former federal education regime was at odds with the general public, however, but most especially teachers as polling indicated disapproval of its race-based disciplinary schemes.
Even those in the most liberal of enclaves are fed up. Disgruntled parents in New York City, for example, filed a federal civil rights lawsuit as school violence, they claimed, "deprives black and Hispanic public-school students of their right to a sound, basic education."
Now, despite New York Mayor Bill De Blasio's efforts to subvert its methodology, a recently released study shows that "according to teachers and students, [city] school climate … deteriorated dramatically" after the mayor imposed limitations on student suspensions:
"In terms of violence, 50% of schools deteriorated, and only 14% of schools improved. In terms of gang activity, 39% deteriorated, while only 11% of schools improved. For drug and alcohol use, 37% deteriorated while only 7% of schools improved. By contrast, these measures had been stable during the preceding four years before Mayor de Blasio took office."
Han Bader at Liberty Unyielding continues:
One reason for these curbs on suspensions was the dubious notion peddled by the Obama-era Education Department that student suspensions are often due to racism, and that higher suspension rates among minority students are typically the result of racism.

That notion is at odds with federal court rulings. For years, the courts have recognized that schools are not guilty of discrimination merely because black students get suspended from school at a higher rate than whites, since the higher rate may just reflect higher rates of misbehavior.

MORE: Budget boost for witch-hunt leaders at Department of Ed's Office for Civil Rights

For example, the Seventh Circuit Court of Appeals struck down as unconstitutional a provision that forbade a "school district to refer a higher percentage of minority students than of white students for discipline unless the district purges all 'subjective' criteria from its disciplinary code," concluding that that constituted a forbidden racial quota. As it noted, "Racial disciplinary quotas violate equity" by "either systematically overpunishing the innocent or systematically underpunishing the guilty," and thus violate the requirement that "discipline be administered without regard to race or ethnicity." …

The Obama-era Education Department claimed it has the right to demand that schools eliminate colorblind disciplinary rules just because they have a "disparate impact" — i.e., if a higher percentage of blacks than whites are suspended, and the school cannot prove to bureaucrats' satisfaction that the disciplinary rule is essential to maintain order. The Education Department's January 2014 guidance to the nation's schools declared that a school can be guilty under Title VI of the Civil Rights Act (for disparate impact) solely due to "neutral," and "evenhanded" application of discipline rules, just because more minority students violate such rules.
Bader points out that, so far, the new Trump administration hasn't proposed any cuts to the Department of Education's "enforcement arm," the Office for Civil Rights. Organizations like FIRE, various lawyers, and education journalists like The Fix's own Greg Piper have called for reducing the OCR budget.
"If OCR stopped making up violations of laws such as Title VI and Title IX out of thin air," Bader writes, "it would have much less to do" … and hence could easily operate with reduced funding.
MORE: Progressive enclaves growing weary of lax school discipline policies
MORE: 'Liberal discipline policies' are making schools dangerous
Like The College Fix on Facebook / Follow us on Twitter
IMAGE: Shutterstock