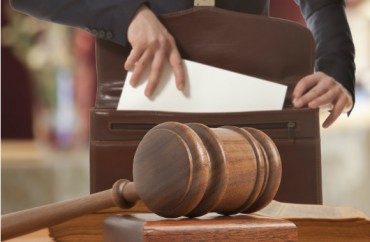 The long, sordid tale of a trio of SUNY-Albany hate crime hoaxers is officially over.
Asha Burwell and Ariel Agudio, two of three students who had refused to agree to any type of plea deal in the matter, were sentenced by Judge Roger McDonough to probation yesterday as "he saw no benefit in incarcerating them."
Burwell and Aguido managed to avoid assault and harassment charges back in April. The third hoaxer, Alexis Briggs, had confessed to the trio made up the whole story about being racially harassed and then attacked by a group of whites on a bus back in January 2016.
According to WMAC, Judge McDonough likened the students' story to "The Boy Who Cried Wolf," noting it "as an example of how the women's actions had affected the university and the community at large."
Burwell and Aguido received three years worth of probation, were fined $1000, and ordered to perform 200 hours of community service.
Even at this conclusion, the women's supporters continued to play up the race angle:
Agudio's attorney Mark Mishler also headed to the clerk's office, not before commenting on McDonough's invoking "The Boy Who Cried Wolf."  "I do think victims of racial bias will be harmed by what happened in court, but not for the reasons that the judge has indicated. They will be harmed because, as we have indicated all along, people will become hesitant to call for help or seek assistance or to ask their community for assistance if they know that if they possibly are perceived to get even one detail wrong, that they will be villified [sic], prosecuted, and face possibility, which was averted today and we're grateful for that, of jail. So we're very concerned about that. Racial bias at the University at Albany, it's real, I don't think there is a student, a black student or a student of color who can tell you otherwise."

Carlton Agudio, a man who had been in the courtroom gallery with the families of the women directed a rhetorical question to reporters.  "Do you for one second think we would be here right now if there were three white girls on that bus were in a fight with a busload of black people?"
Such comments are in line with the philosophy of "Indefensible," which was created to support the women.
According to its Facebook page, "Indefensible"
[…] attempts to highlight the inherent problems in allowing the benefactors of racism to define and legitimize what constitutes a racially motivated act. Indefensible also looks at the intersections of oppression causing Black women in particular to be regarded as untrustworthy and undeserving of defense.
MORE: SUNY-Albany hate crime hoaxers avoid assault convictions from 2016 bus incident
MORE: Activists continue to back SUNY-Albany hate crime hoaxers because … racism
MORE: SUNY-Albany student confesses to making up racial attack story
Like The College Fix on Facebook / Follow us on Twitter
IMAGE: Shutterstock