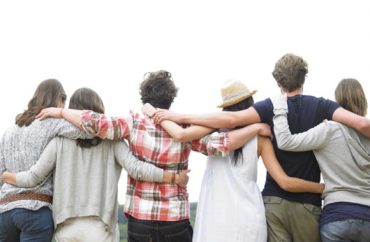 Ohio State University will offer a "safe space" for students today as the nation inaugurates Republican Donald Trump as the 45th president of the United States.
"The purpose of this event is to foster a safe space for the Ohio State campus community to connect with one another, support aspirations, and empower growth and change," organizers state.
The "I, too, am America" event is set for 10 a.m. to 5 p.m. and will include three concurrent offerings from noon to 3 p.m.: a screening of the inauguration festivities in one room; another room set aside to "pause, reflect and share"; and a third swath of rooms for teach-ins by grad students, faculty and staff.
The event was reportedly inspired by Langston Hughes' poem "I, Too," and will also include poetry reading workshops and a community mural art project.
The Ohio State University's media department and the Student Life Multicultural Center did not respond to several requests from The College Fix seeking comment.
According to organizers, attending the program will teach students how to "define social justice and identify at least two social justice issues," as well as "identify at least one lesson, idea, tool, or strategy to apply to their academic and personal experiences."
Ohio State is not the only campus offering such a venue. The University of Connecticut will host "The People's Inauguration," slated to be held at the same time as the swearing in ceremony, oath of office and inaugural address.
Like at Ohio State, the goal of the UConn event is to promote social justice and solidarity as Trump takes office, event organizers said.
Other students plan to express themselves in a more aggressive manner. A student socialist group has organized a nationwide walkout on Friday to protest the presidential inauguration, claiming Trump is planning to "unleash a storm of attacks" on various segments of the American population. Students at dozens of colleges are expected to participate.
MORE: This Christian university's marching band thrilled to take part in inaugural parade
Like The College Fix on Facebook / Follow us on Twitter
IMAGE: Shutterstock