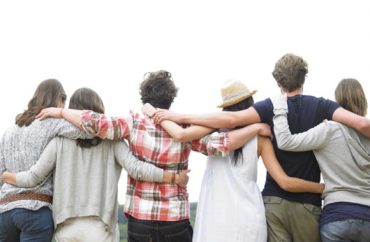 Student government leaders at Ohio State University are calling for "safe spaces" spread throughout campus to host student conversations.
In a unanimous vote earlier this month, the Undergraduate Student Government approved a resolution requesting various "Dialogue Spaces … meant to accommodate diverse and positive discussion within a safe space," the resolution states.
"[R]ecent issues in the past year have made students feel uncomfortable and raised concerns for a lack of dialogue, and … the most commonly used space for diverse dialogue resides in the Multicultural Center, which only provides one limited space," the resolution states.
Student Anthony Buss, the student government's director of diversity and inclusion, said in an email to The College Fix that the rooms' official title is "Dialogue Spaces," and they're needed because "we wish to contribute in any way we can to the overall mental health and happiness of all students at Ohio State. As the Undergraduate Student Government, we are obligated to look into ways that our student constituents feel that can be done."
To that end, student leaders will now work with administrators in an effort to identify and secure rooms throughout the 1,777-acre Columbus campus.
"Every administrator I've spoken to has been in support and it has been even more necessary due to how Buckeyes are feeling on campus and there is a further need for dialogue spaces," said student Noah Bidna during the March 1 meeting during which the resolution was approved, the minutes state.
In some cases, existing rooms at the public university might get the designation, according to the student resolution.
The university is also working on a massive "Framework 2.0" effort that reportedly may add 1 million square feet of new space to the school, and "Dialogue Spaces" could also be identified within that campus makeover, the resolution states.
The inspiration for these spaces came from other universities that have similar rooms. The resolution cites the University of Nebraska's dialogue spaces, the University of Michigan's "Spectrum Center," and Michigan State's "Safe Space."
What's more, with more than 60,000 students and 1,300 student organizations, reservations of rooms has long been a hot-button issue on campus — another motivation for the rooms.
Buss' email to The Fix notes the university's existing reservable spaces are in high demand.
"[D]ue to the large quantity of students and student organizations the Union already houses, these rooms are in very high demand. Also, those rooms are located in the Union, and we believe it would be beneficial to offer those similar services elsewhere on campus," Buss said.
The rooms at Ohio State would be open to all students free of charge, regardless of whether students making the reservations are members of an officially recognized campus club, and "no student demographic or individual may be barred from using this space," the resolution adds.
According to Bidna, the spaces will not be created this semester, but hopefully sometime in the future, according to the meeting minutes.
MORE: Ohio State offers Inauguration Day 'safe space'
Like The College Fix on Facebook / Follow us on Twitter