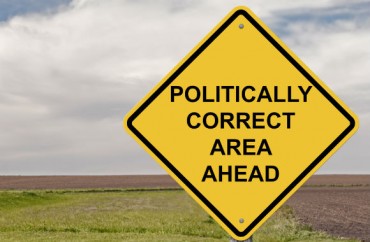 Approximately 100 Ohio State University students protested a recent public safety alert at the campus administration building on Tuesday.
The issue: The race of the suspects was included in the alert. They were black.
According to The Lantern, the September 3 alert "was related to a pair of incidents classified under federal law as aggravated assaults and hate crimes near campus." Two black suspects yelled racial slurs at some individuals who later were identified as white in an update.
Adding fuel to the alert's fire were social media posts allegedly written by white students, including one which said the public should arm itself against "Black hoodlums."
Speakers at the protest asked those in attendance to email demands to public safety including a "recogni[tion of] their error and confusion in the handling of these incidents." The activists claim the alert "negatively impacted the perception of Black students on campus."
"You can shut your window, you can shut your blinds, but you cannot shut down the voices of your students," said sophomore Yondris Ferguson.
The list of demands also included calls for the administration to respond to the June 11 letter from the three student governments requesting the university cease on-campus operations and review off-campus contracts with Columbus Police after its handling of protests following the death of George Floyd over the summer.

"We begged this university to condemn the actions of the Columbus Police Department," Roaya Higazi, a fourth-year in city and regional planning and Undergraduate Student Government President, said during the protest. "What makes you think they'll condemn the actions of a student who is paid to be here?" …

"The Black community of OSU organized this protest," Destiny Brown, a fourth-year in political science and the protest's first speaker, said. "This isn't a specific person, this isn't specific people, this is an entire Black community tired of our university continuously targeting us and putting us at the hands of racial violence with their rhetoric."
MORE: U. Cincinnati removes suspect's race from campus crime alert
MORE: Sanity: UMN still uses suspects' race in crime alerts
IMAGE: Shutterstock.com
Like The College Fix on Facebook / Follow us on Twitter