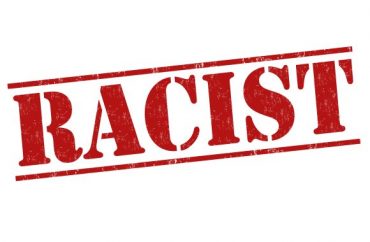 One of the newest chapters of the group Showing Up for Racial Justice has popped up in Athens, Ohio, home of Ohio University, and it held its first meeting last evening.
As reported by The Post, one of the "core group" members indicated the organization came about after Barack Obama's election "and the racial backlash that followed."
According to the SURJ website, its mission statement reads (in part) "Through community organizing, mobilizing, and education, SURJ moves White people to act as part of a multi-racial majority for justice with passion and accountability."
The site also quotes Black Lives Matter co-founder Alicia Garza: "We need you defecting from White supremacy and changing the narrative of White supremacy by breaking White silence."
Cat Cutcher, the assistant director of Ohio University's Global Studies Program, said "We're doing this work because our very survival depends on it.
"White people are responsible for racism. … Our own humanity depends on us dismantling racism."
"It's the idea that as white people, we are responsible for organizing to dismantle racism," Sarah Garlington, an assistant professor of social and public health at Ohio University, said. "It's open to anyone. The mission is for us to be organizing in our own communities and have conversations … and that those conversations facilitate change."

[Core group member] Amoriya, who only uses her last name as identification, was first introduced to SURJ at a white privilege conference. One of the workshops she attended was run by SURJ.

"I realized I found the group I was looking for and I wanted to commit myself to," she said. "I'm really glad this is happening in my hometown."

A big catalyst for growth within SURJ was the political climate following the election of President Donald Trump in November, [United Campus Ministry's Rev. Evan] Young said. At the time of the election, there were 150 chapters. Since then, more chapters have opened with the total number of groups reaching 220.

"The level and character of political discourse during that process was something we found troubling, especially (since) people who espoused racist and political attitudes felt empowered," Young said.
An interesting tidbit about SURJ's claim regarding the "backlash" that followed Mr. Obama's election in 2008 is that the go-to organization for information on that backlash was the Southern Poverty Law Center.
Consider this Reuters report from late November 2008, one of several from the time which used SPLC figures: "Hundreds of incidents of abuse or intimidation apparently motivated by racial hatred have been reported since the November 4 election, though most have not involved violence, said the Southern Poverty Law Center."
Note the word "apparently."
Reuters also cites "numerous incidents in schools of racial tension and name-calling connected to the election, particularly in Southern states."
Now, recall this College Fix piece from December which pointed out that SPLC figures regarding the alleged rise in hate crimes since Donald Trump's election were based on reported incidents of such crimes — there was no verification as to whether the reports the SPLC received … actually occurred.
In addition, many of the reports it received were submitted anonymously, and remarkably the organization conceded it had omitted some 2,000 reported anti-white hate incidents.
With this taken into consideration, how many of those post-Obama election incidents were actually investigated? How many were submitted anonymously?
MORE: SPLC omits 2,000 post-election anti-white hate crimes from report
MORE: 'Elite' NY school segregates students by race, teaches that whites 'are born racist'
Like The College Fix on Facebook / Follow us on Twitter
IMAGE: Shutterstock