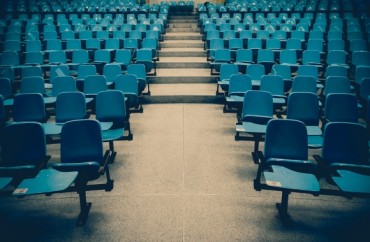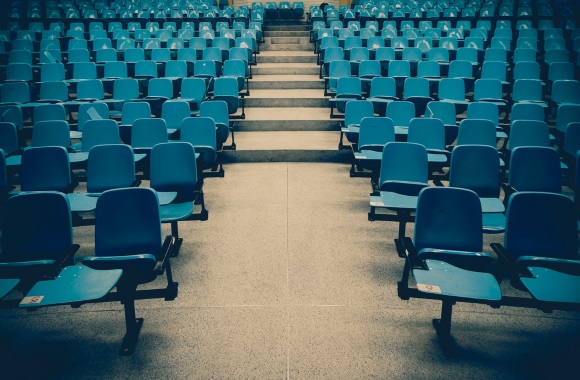 Half of students say living on campus is 'only' option they'll consider
Bad news for colleges who are waiting for microbes to stop existing before they reopen campus: your incoming class will be much smaller.
A survey of 2,800 high school seniors earlier this month by Carnegie Dartlet found one in three is "willing to defer or cancel their fall semester if schools go totally online." (The report also phrased the response as "will cancel, wait, or defer.")
The smart money is on physically opening "with simple social distancing measures," the report said, with colleges "likely to retain 95% of their commitments," but timing is important: "The later an institution waits to make their fall decision, the more apprehension students have."
It's even worse for students who have yet to commit: Most said they were less likely to commit to an all-online school for the fall, and three in four answer the same for schools "without a solidified plan in place by the month classes begin." Private non-religious schools fare worse on this question, and women are more likely to be spooked without a plan in place.
A whopping 95 percent are expecting cheaper "cost of attendance" as a result of even partially online class scenarios, and nearly two-thirds of all students say they're less likely to attend without extra financial help from the school.
And interest in living on campus has returned to pre-coronavirus level, with half of students saying that living arrangement is they "only" one they'll consider.
Carnegie Dartlet's previous survey from March shows how much perceptions and concerns have changed in the two months since the COVID-19 outbreak, Inside Higher Ed reports:
In the six weeks between surveys, the concerns of students about COVID-19 negatively impacting their education increased significantly. Around three in five respondents said they had "a lot" of concern or worse, while in March that number was around one in two. Additionally, the number of students who said they had little or no concern about COVID-19 dropped from 16 percent to 9 percent.
There's some room for optimism, the report makes clear with the heading "HOPE IS NOT LOST": About two in five seniors say they won't delay attending "under any circumstances."
Inside Higher Ed notes another recent survey, by Kennedy & Company, found that the most likely way to get students to return in the fall is to "guarantee on-campus classes" – more so even than putting in place "social distancing" measures.
In other words, students value the on-campus experience more than they fear the (slim) risk to their health from getting too close to other people who may be infected.
Read the survey results and Inside Higher Ed report.
MORE: Why you should take a gap year amid COVID-19 uncertainty
IMAGE: wk1003mike / Shutterstock.com
Like The College Fix on Facebook / Follow us on Twitter