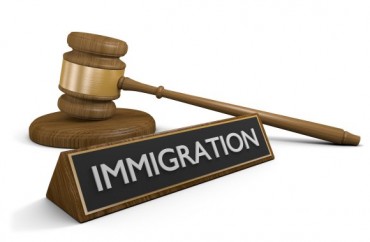 Approximately 30 undocumented students from various University of California campuses protested outside of the President Janet Napolitano's office in Oakland yesterday "to express their frustration about what they called a failure to address issues that affect undocumented students."
Anthropology student Magdaleno Rosales said that "We wanted to put forward a statement saying we will no longer let the UC be unresponsive to undocumented students."
To coin a phrase, "Only in America."
UC spokesperson Rebecca Trounson said in an email statement Napolitano launched a system-wide initiative to enhance undocumented student services and financial aid available to those students by providing one-time funding of $5 million. The initiative focused on expanding campus services such as academic advising and off-campus resources, she added.

[Student Vlad Stoicescu] Ghica said all efforts to increase student representation on the board halted when the UC officials announced in an email statement this month they would pause all activity in order to focus efforts on extending legal services to undocumented students and studying the impact of the $5 million funding initiative.

"It's been a constant cycle of lack of support and communication," Ghica said. "We worked all summer to establish a framework for increasing communication on the Advisory Council and it was halted out of the blue."

Ghica said UC students from all nine undergraduate campuses will collaborate to address issues like financial aid availability, regardless of whether or not the UCOP issues a response.
This past May, students walked out on President Napolitano's talk at the first-ever summit on undocumented students to condemn the conference participation criteria, "as well as to protest Napolitano's former role as secretary of the Department of Homeland Security."
Like The College Fix on Facebook / Follow us on Twitter
IMAGE: Shutterstock