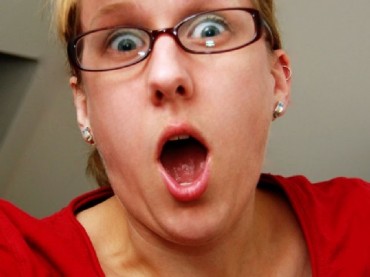 #ThatAwkwardMoment when a college's social media campaign reveals the pitfalls of higher education
There are probably two things all college students can agree on. First, it's painfully embarrassing when adults misuse social media. Second, the costs of college have gotten extremely out of hand.
What recently transpired at the University of British Columbia's graduation, then exploded across the Internet, combined both.
UBC's marketing department created a social media campaign that consisted of posters hung around campus with the words "I Will Always Remember UBC For" followed by a blank space, to be filled in by graduates.
The posters pushed the hashtag "#UBCgrad" on them, encouraging students to share what PR folks assumed would be lasting memories, fond farewells and similar fare.
Things didn't go exactly as planned.
Someone wrote in "My Crippling Debt" to make the embarrassing phrase of "I will always remember UBC for my crippling debt." Then someone uploaded the image on Twitter, and it quickly spread.
Soon enough, it became one of the most popular submissions on the Internet site Reddit, reaching its Front Page under the headline: "University Grads Telling It Like It Is."
Commenters sympathized with the 2014 graduates, writing, "I remember that debt very well" and "to me the real joke comes in the mail when they want a donation."
Another wrote, "That is the most honest answer they could have given."
According to the Canadian Federation of Students, over the last 15 years tuition has skyrocketed more than five times the rate of inflation.
Similarly, the higher education bubble in America refers to the unsustainable combination of several factors all coalescing at once: the rising cost of tuition; the growing irrelevancy of a liberal arts degree; ballooning student loan debt; and skyrocketing unemployment for college grads.
This could have happened anywhere.
College Fix contributor Lauren Cooley is a recent graduate of Furman University.
Like The College Fix on Facebook / Follow us on Twitter
h/t: Inside Higher Ed
IMAGE: KHAYBE/Flickr