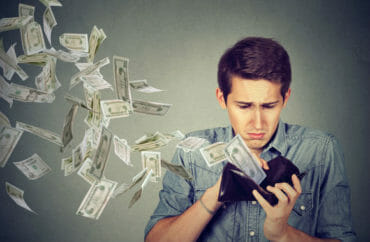 Oregon State University will pay students a dollar more per hour than the local minimum wage to serve as "liaisons" for the office of Diversity and Cultural Engagement.
But there's a catch – they have to take a pricey two-credit course.
Campus Reform reports that whoever fills the two part-time positions would have to work in the jobs for about 43 to 135 hours to pay for "Foundations of Social Justice Leadership" this spring, depending on whether they are in-state ($490) or out-of-state ($1,523) students.
Oregon has a three-tier minimum wage, and the university's home base of Corvallis pays the middle wage of $10.25. The "Integrated Learning for Social Change" liaisons will be paid $11.25 an hour to provide "leadership" in programs including "Multiracial Beavers [OSU's mascot], AYA Womxn of Color Initiatives, Arts + Culture Network, & Civic Professional Development."
Their duties include writing blog posts, using social media and networking, as well as facilitating "dialogue on difference, power, and identity." They need to earn a minimum C+ in the social-justice course and demonstrate "knowledge of and sensitivity to" every ethnic group, sexual orientation and gender except heterosexual white men.
In case the other requirements aren't clear, the liaisons must be able to "understand, articulate, and learn about issues of social justice (e.g. racism, sexism, cis-sexism, homophobia, classism, ablism [sic], etc…)."
A campus spokesperson disputed that it's forcing students to take an expensive course in order to qualify for a campus job that pays more than the minimum wage, telling Campus Reform the foundations course can count toward "earning a degree … in lieu of other credit hour requirements that would be required to take in their major for their degree."
They can also make a "special request" to take the course without paying tuition, by demonstrating financial need, he said.
IMAGE: pathdoc/Shutterstock
Like The College Fix on Facebook / Follow us on Twitter