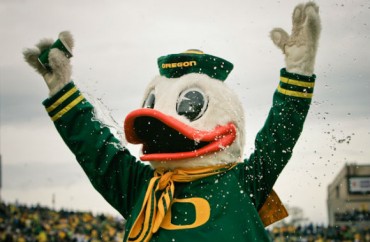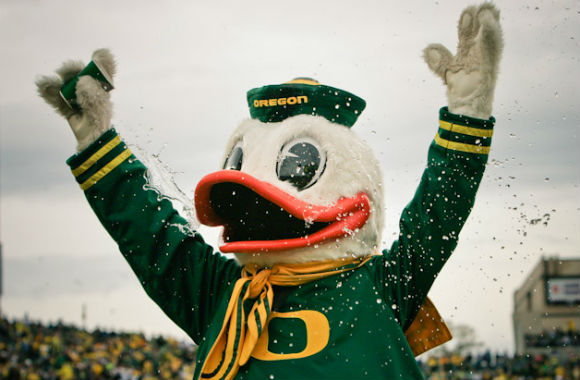 Colleges can show they are serious about diversity in sports by interviewing more nonwhite applicants for top coaching jobs.
In Oregon, though, they don't have a choice.
A seven-year-old state law saw its crowning achievement last week when the University of Oregon hired Willie Taggart, "the seventh black man in charge of a Power Five conference football team," The Washington Post reports.
Sam Sachs started lobbying the Legislature in 2007, while he was a black studies major at Portland State, after the NFL (voluntarily) adopted a similar rule that "requires state-funded schools to interview qualified minority candidates for top coaching and athletic administration positions."
The coaches' affirmative action law, which does not include penalties for noncompliance, was approved in 2009 with the help of Richard Lapchick, who runs the Institute for Diversity and Ethics in Sport.
He has been trying even longer to force the NCAA to mandate a diversity test in hiring coaches:
Lapchick pointed to the example of publishing graduation rates. The NCAA once said it could never compel schools to publish graduation rates. When Congress pressed, it became standard practice, and now graduation performance is even tied to postseason participation.
The former head of Black Coaches and Administrators, Floyd Keith, says Taggart wasn't hired because of his skin color but because he "earned it" as a turnaround specialist at the University of South Florida.
But black applicants won't get to show their talents unless institutions and law force colleges to interview them, Keith said:
It's a testament to that process because of the result. When he was interviewed, there were people saying he didn't have a chance. But he did. The interview made a difference. You have to be happy with that.
Like The College Fix on Facebook / Follow us on Twitter
IMAGE: Dave Sizer/Flickr