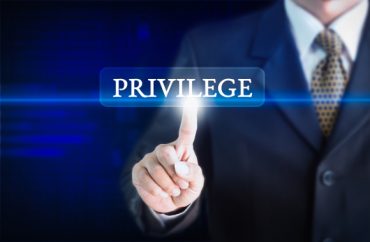 Student condemns campus 'rooted in a Northeastern white understanding of self'
An outdoor expedition that's part of Bates College's freshman orientation, and the student group that runs it, recently came under fire from one student critic who accused them of perpetuating "white privilege" and "prehistoric policies regarding gender."
Justin Geddes, the layout editor of the The Bates Student, authored a piece in which he condemned the annual AESOP experience, or the Annual Entering Student Outdoor Program, and the group that runs it, the Outing Club.
Billed as a team-building and bonding exercise, the mandatory freshman field trip "enables two excited upperclass student leaders to continue the welcome of first-year students to life at Bates throughout the course of a 4-day, 3-night trip," according to the school's website.
Students "immerse themselves in the distinctive landscape of Maine — whether backpacking up mountains, exploring coastal waterways, or conducting service projects in the local community."
Writing in The Student, Geddes states that he knows many people who have "AESOP horror stories," though he provides no specific examples. He claims that hiking trips organized by the group are "made entirely of microagressions," and that he has heard of "queer first-years" who end up "surrounded by straight people making eyes at each other across canoes."
"It's easy to feel isolated and lost when you're surrounded by people with nothing in common with you on a trip that you signed up for because you had to," Geddes added, writing elsewhere that "to have an identity dissociated from a 'hip,' outdoorsy norm rooted in a Northeastern white understanding of self seems almost inconceivable by Bates' orientation standards."
Contacted repeatedly by The College Fix, Geddes did not respond to multiple emails asking him to clarify what types of microaggressions students had experienced on their trips.
In addition to AESOP, Geddes also claims the school's Outing Club is "massively white" and "sickeningly privileged."
"The social capital (and outdoors experience) required to be an Outing Club member–let alone leader–is enormous, and the established pure-white-privilege environment that the club has established makes it unlikely for anyone unlike the club's intended audience to feel comfortable engaging in their space," Geddes argues.
This "cruel" and "exclusionary" makeup "hurts marginalized groups," he said.
Offering several suggestions for improving the alleged deficiencies of the group, including "anti-racist activism" and "queer identity formation," Geddes implored its leaders: "Please help students like me feel okay about your hegemony on campus–and if you can't, maybe it's time we shut this frat down."
The communications department, AESOP and Bates Outing Club President Thorn Merrill, did not respond to repeated emails from The College Fix seeking confirmation or denial of Geddes's claims. Voicemails to their offices also went unreturned.
MORE: In white privilege discussion group, white students can't ask black students questions
MORE: Students offered extra credit to determine their level of 'white privilege'
IMAGE: Shutterstock
Like The College Fix on Facebook / Follow us on Twitter