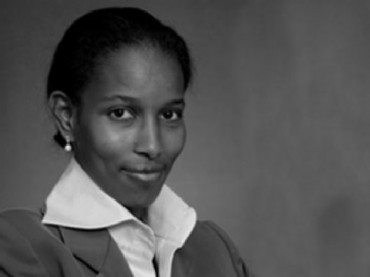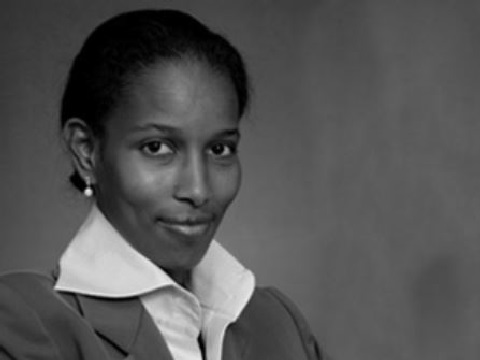 Brandeis University's decision to revoke an honorary degree to an outspoken defender of women's rights in Islamic societies prompted outrage Wednesday from a wide variety of people.
Everyone from a highly respected atheist at the University of Chicago to a conservative student at Brandeis called the choice to rescind Ayaan Hirsi Ali's honorary degree and offer to speak at the gradation ceremony misguided and wrong.
Ali, a leading voice against practices such as female genital mutilation, so-called honor killings, and forced marriages, will no longer be honored by the campus, its administrators decided late Tuesday after some students complained she is "Islamophobic."
"It is shocking that 'social justice' was invoked in the attempt to block the honorary degree of Ayaan Hirsi Ali," Daniel Mael, a Brandeis University junior studying business and a reporter for Truth Revolt, said in a statement to The College Fix. He said Ali is a champion of human rights who should be praised for her devotion.
Professor Jerry Coyne, a University of Chicago atheist, joined conservative voices Wednesday to denounce the decision, saying in a blog post that Brandeis' claim they were "unaware" of Ali's previous anti-Islam statements is disingenuous.
"Ali has been speaking out against Islam for years, especially its marginalization and oppression of women, and for that her [Ali's] life has been repeatedly threatened," he wrote. "Shame be unto Brandeis University and the cowards who caved into … those hurt feelings."
"I am ashamed that my fellow liberals, who prize freedom of speech and the right to dissent, nevertheless suppress that freedom by bowing to Muslim pressure."
Even Ali herself addressed the controversy in a statement Wednesday, saying "what was initially intended as an honor has now devolved into a moment of shaming."
"Yet the slur on my reputation is not the worst aspect of this episode," Ali continued. "More deplorable is that an institution set up on the basis of religious freedom should today so deeply betray its own founding principles."
Brandeis' decision was the result of a now-successful student-led petition on Change.org to prevent the private research university in Massachusetts from awarding her the honorary degree. About 6,800 people had signed it as of Wednesday evening.
According to the petition, her ideas of justice "threaten and attempt to eliminate a religion integral to many members of Brandeis University."
The students called Ali's views "Islamophobic," and suggested the decision to give her an honorary degree is a "blatant and callous disregard by the administration of not only the Muslim students, but of any student who has experienced pure hate speech."
The students said they are not "belittling the severity of the issues that she raises," but they insisted Ali is using "hate speech against Islam" in doing so.
Brandeis University, in announcing its decision, stated they "cannot overlook that certain of her past statements are inconsistent with Brandeis University's core values."
Brandeis said it regrets it was not aware of her past statements, including when she called Islam "a destructive, nihilistic cult of death," and urged the defeat of Muslims in a "war with Islam."
Previous recipients of Brandeis honorary degrees include Tony Kushner, who once called it a "terrible historical problem that modern Israel came into existence."
As for her background, Ali escaped an arranged marriage in 1992 by fleeing to the Netherlands, and served in the Dutch Parliament from 2003 to 2006.
While in Parliament, she worked on easing the integration of non-Western immigrants into Dutch society, including defending women's right in Muslim circles of Dutch Society.
She also worked on a movie about the oppression of women in conservative Islamic societies with a film director who was later assassinated by an Islamic extremist.
In addition, she founded the AHA Foundation, which "works to protect and reinforce the basic rights and freedoms of women and girls."
College Fix contributor Andrew Desiderio is a student at The George Washington University.
Like The College Fix on Facebook / Follow us on Twitter
IMAGE: American Enterprise Institute