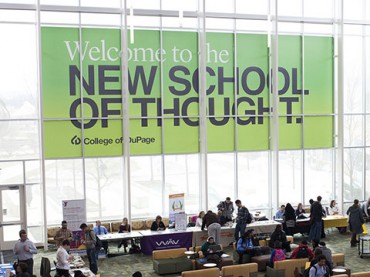 Buildings to be named after the man who hunted elephants on taxpayer's dime
The board of trustees at College of DuPage has earned a reputation for financial mismanagement as severe as Sanitation Commissioner Homer Simpson's.
After voting twice last month to award President Robert Breuder a $760,000 buyout package, the board at the suburban Chicago community college has drawn condemnation from the media and state leaders.
At a meeting Wednesday attended by hundreds of people, where it approved Breuder's package a second time – to correct a "procedural error" at the previous week's meeting – the board was booed, the Chicago Tribune reported.
Booze justified as 'instructional supplies'
The trouble for the college started last summer, when Breuder admitted in a leaked email to the board he had requested $20 million from the state for a construction project the school had already finished, Inside Higher Ed reported.
The school's lavish spending was detailed by Adam Andrzejewksi, CEO of OpenTheBooks.com, in a September Forbes article based on the group's FOIA request for the college's secret spending under what's known as "imprest" accounting.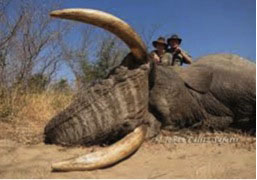 It includes construction money reallocated to build "an upscale French restaurant and wine cellar" that lost half a million dollars in its first year – with $110,000 in alcohol purchases recorded as "instructional supplies" – as well as nearly $28,000 for Breuder's membership in a private hunting club.
Using the same "imprest" accounting scheme, the college hid from all trustees except Chair Erin Birt that it paid $164,000 to the architects who designed its Homeland Security Education Center, which will carry Breuder's name when he retires next year.
The Tribune reported Jan. 15 that the college had paid hundreds of thousands of dollars to a company owned by one of its own employees, radio engineer John Valenta, in violation of its ethics code. It kept paying his company for two years after Valenta's theft conviction for submitting "bogus invoices" to another local college where he was a contract engineer.
Censure for critical board member
The backlash over the spending, as well as distrust of his leadership owing to the Valenta situation, prompted attempts to force Breuder out of office, which led to his buyout ahead of his planned March 2016 retirement.
Only one trustee, Vice Chair Kathy Hamilton, voted against Breuder's buyout package and the construction project for which Breuder requested state funds.
Hamilton was previously censured by the board for her "erroneous" and "inflammatory" statements about her fellow trustees, and for "misstatements" about the construction project, the Daily Herald reported. Hamilton could not be reached for comment.
Breuder has already lost the support of the faculty union, which voted "no confidence" in September, according to Inside Higher Ed.
Legislation to audit college has dozens of cosponsors
The Jan. 28 meeting to resolve the "procedural error" from the previous week drew hundreds of attendees only because a judge forced the board to move the meeting to a larger room, spurred by a lawsuit by OpenTheBooks.com and the Edgar County Watchdogs.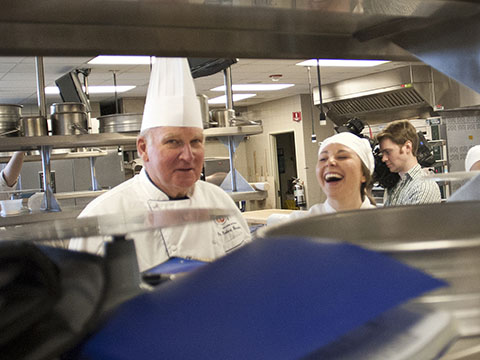 Hamilton again was the only trustee to vote against the payout, although several people spoke against the package during the meeting.
Jeanne Ives, a state representative whose district includes the college, blasted the board for embarrassing the college. She filed a bill last Friday to audit the college; it already has more than 40 cosponsors.
"It behooves you if you have any pride, any caring for this community, to rethink what you have done," said Donald O'Neil, according to the Tribune.
The Tribune editorial board last week called for the trustees to resign, except for Hamilton, and for voters to vote out two trustees up for reelection in April.
The college administration did not respond to requests for comment. The board declined to answer questions about how the buyout amount was calculated or if there was precedent for that amount.
Why no criminal investigation?
Birt, the board chair, told The College Fix in an email that the board has "overwhelmingly spoken to resolve this matter. Please know we have the utmost respect for the processes and principles that govern this outstanding institution, and we look forward to beginning a new chapter."
Kirk Allen of Edgar County Watchdogs told The Fix in an email that the board had other options than a hefty buyout for Breuder.
It could "fire him with cause for his spending of tax payer [sic] money without board approval and on matters that had no public purpose," request a state criminal investigation, or accept his retirement request with no severance package.
Frank Napolitano, a board candidate, echoed Allen, telling The Fix that the board could prevent similar problems in the future by offering shorter contracts and ensuring a more "transparent process."
College Fix contributor Matt Lamb is a student at Loyola University-Chicago and former intern for OpenTheBooks.com.
Like The College Fix on Facebook / Follow us on Twitter
IMAGES: COD Newsroom/Flickr, OpenTheBooks.com