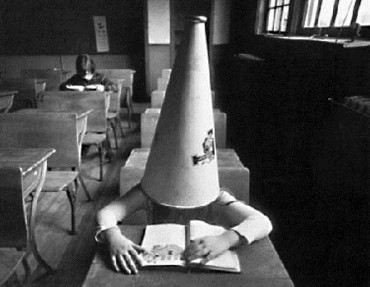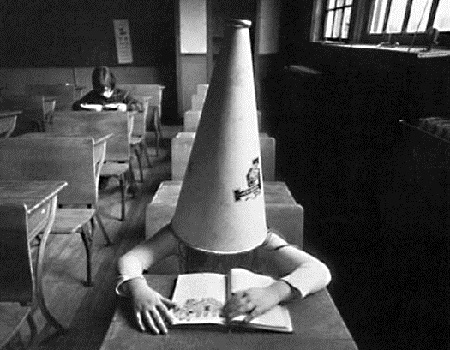 The College Fix presents a roundup of the top scandals, screw-ups, and stupid decisions involving college campuses. This week, one expert wants to re-institute the draft for college kids, and Penn State is engulfed by a fiery chasm. But first…
3). Egregious salary increases at Western Washington University draw complaints from state governor. Despite inflicting a steep 16% tuition increase on students, the university still found enough cash to scrounge up massive salary raises for faculty and staff. This earned Western the scorn of Democratic Governor Christine Gregoire, who expects public workers to make some sacrifices on behalf of the taxpayers who pay their ridiculous salaries. Gregoire is also aware that tuition at the public university can't get much higher, or else the public won't be able to pay it. As I wrote:
It is now official: Many public universities are in greater denial about their own spending than liberal governors are about state finances.
2). A New York Times piece suggests: "Let's Draft Our Kids." Security analyst Thomas Ricks doesn't actually want to ship every high school graduate off to combat, but he does want them all working on behalf of the U.S. government for at least a couple months. But rather than defending the country in dire times of existential threat, the draftees will do paperwork, plant trees, and scrub the barracks—and any other useless task the government is too lazy and stubborn to abolish or privatize.
The point is to get the work done without having to pay anybody very much money, since the federal, state, and local governments are totally broke. But there's probably a better way to get costs under control that doesn't involve the creation of new government agencies that track all 18-year-olds in the country and distribute them into a mandatory version of the Civilian Conservation Corps.
Really, this is just Keynesian stimulus nonsense paraded around as national defense necessity. It belongs at the bottom of the intellectual trash bin, along with the old draft.
1). Several former Penn state administrators—including famed football coach Joe Paterno—were complicit in a cover-up of the Jerry Sandusky child rape allegations, a new study revealed. Even though Paterno and the administrators were repeatedly made aware that Sandusky was a sexual predator, they placed the reputation of the university and its football program on a higher pedestal than the lives of the young boys Sandusky violated. And no matter what charges they face—indeed, Paterno is already beyond the reach of earthly punishment—so much damage is already done.
That the Penn State football program should be suspended or disbanded goes without saying. Any university whose leaders enact a cover-up to preserve its football program while turning a blind eye to criminal sexual abuse has forgotten the first thing a school needs: a safe environment. Such a university does not deserve a football team.
Follow The College Fix on Twitter.
Like The College Fix on Facebook / Follow us on Twitter