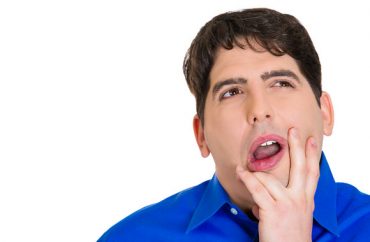 The utter waste of money that is an "Equality and Diversity Unit" has struck again, this time across the pond at the University of Oxford.
According to a report in The Telegraph, the school's diversity team — indeed, called the"Equality and Diversity Unit" — has warned students via a column titled "Everyday Racism" that "'not speaking directly to people' could be deemed a 'racial microaggression' which can lead to 'mental ill-health.'"
The EDU also noted in the column that "some people who do these things may be entirely well-meaning, and would be mortified to realise that they had caused offence.
"But this is of little consequence if a possible effect of their words or actions is to suggest to people that they may fulfil a negative stereotype, or do not belong."
Dr Joanna Williams, a lecturer in higher education the University of Kent, said the guidance was "completely ridiculous" and will make students "hyper-sensitive" about how they interact with one another.

"Essentially people are being accused of a thought crime," Dr Williams told The Telegraph. "They are being accused of thinking incorrect thoughts based on an assumption of where they may or may not be looking."

Dr Williams, who is author of Academic Freedom in an Age of Conformity, said that Oxford University's guidance was "overstepping the  mark" by telling students "how they should feel and think".

MORE: Little scientific evidence microaggressions are even a thing

She said: "Instead of people seeing each other as potential friends, equals, these re-racialise academia, they force people to see each other as a person of colour, they force people to be put into boxes about identity. …

An Oxford University spokesman said: "The Equality and Diversity Unit works with University bodies to ensure that the University's pursuit of excellence goes hand in hand with freedom from discrimination and equality of opportunity. The newsletter is one way of advising and supporting staff towards achieving these aims."
The newsletter in which this "everyday racism" guidance is found also features columns titled "What we really mean by 'advancing race equality, or why being 'colourblind' is not enough," "Implicit bias and stereotype threat," and "Feelings of exclusion."
Read the full Telegraph piece.
MORE: VA Tech students testify to 50 different microaggressions that offend them
MORE: Leading scholar on 'microaggressions' is aghast at how colleges are using his research
Like The College Fix on Facebook / Follow us on Twitter
IMAGE: Shutterstock