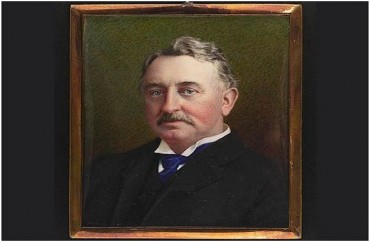 Is it even debatable that higher education boils down to anything other than money?
Oxford University has bowed to severe alumni pressure and promised it won't remove a statue of Cecil Rhodes as demanded by student activists who argued the "Victorian imperialist was a racist," The Daily Telegraph reported.
Oriel College, which owns the statue, has already lost £1.5 million (about $2.17 million) since it removed a plaque of Rhodes, its biggest benefactor, and started a "six-month listening exercise" to discuss a possible removal of the statue, in response to the Rhodes Must Fall campaign.
The Oxford Union recently endorsed Rhodes Must Fall as well.
The college's equivocating response has also put at risk a £100 million ($144 million) pledge in a donor's will, the paper learned from a "leaked copy" of an Oriel report:
The report warns that there will now "almost certainly" be "one or two redundancies" in its Development Office team because of the collapse in donations. And it has cancelled an annual fundraising drive that should have taken place in April. The report also warns that Oriel's development office could now make an operating loss of around £200,000 this year. …

"The likely long-term impact on development and fundraising, assuming our current course of action regarding the statue, is potentially extremely damaging…our alumni do not need many excuses not to give, and for many this will be such an excuse for years to come."
The student leading the anti-Rhodes campaign is, perhaps surprisingly, a Rhodes scholar.
h/t Powerline
RELATED: Oxford removes Cecil Rhodes plaque; students also want his statue taken down
Like The College Fix on Facebook / Follow us on Twitter
IMAGE: BiblioArchives/LibraryArchives/Flickr
Like The College Fix on Facebook / Follow us on Twitter