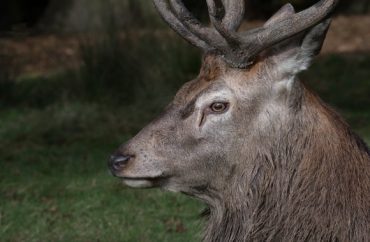 A teacher at Hinkley Elementary School in Ohio is under the microscope for allegedly belittling a 9-year-old (female) pupil for  her shirt … which features an image of her very first deer kill.
Domonique Yatsko had nabbed her first "eight-point buck" back in November, and in keeping with family tradition the occasion was celebrated — in this case via a photo of the event put on a sweatshirt.
The Medina County Gazette reports that according to Domonique's mother Heidi Yatsko, on the day Domonique wore the shirt to school, teacher Hannah Copa allegedly "yelled at" her and told her "to take off the sweatshirt because 'killing animals is not what we do.'"
"She was ashamed and belittled in front of everyone in the classroom," Mrs. Yatsko said. "She didn't know what to think; she was so upset."
Outdoor News notes that Domonique was so embarrassed that upon arrival at home that day, she tossed the shirt in the trash. Heidi claims that Principal James Carpenter's statement to her was akin to what Ms. Copa had told her daughter — "we don't have dead animals in school."
Along with the principal, Heidi said she also contacted Copa and Superintendent Catherine Aukerman to discuss the matter.
"I was looking for an apology for my child, that's all," Heidi said.

Aukerman told The Gazette on Thursday she believed the accusation of Domonique being "yelled at" was "not accurate."

Aukerman said she was answering questions about the incident on behalf of Copa and Carpenter.

"When parents raise concerns in our schools, we look into it," Aukerman said. "The daughter had felt that she had been reprimanded and didn't understand why and I apologized for that and for any misunderstanding that may have occurred."

The superintendent added, "The situation as I understand it is several children expressed concerns to the teacher and the teacher asked the student to step into hallway and take off (the sweatshirt) because it was upsetting to some of the students, and she did."

Hunting apparel, including camouflage and images of animals, does not violate the Highland dress code, Aukerman said.
In reply to the principal's (purported) remark that there are "no dead animals" at the school, Mrs. Yatsko had asked "What [do] they serve in the cafeteria?"
Read the full Gazette and Outdoor News pieces.
h/t to Badger Pundit
MORE: Elementary school cancels talent show act after parent calls it racist
MORE: Teacher to 1st grader: 'Jesus is not allowed in school'
MORE: 4th graders taught that government is your family, will take care of you
Like The College Fix on Facebook / Follow us on Twitter
IMAGE: Shutterstock