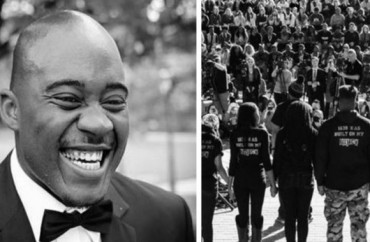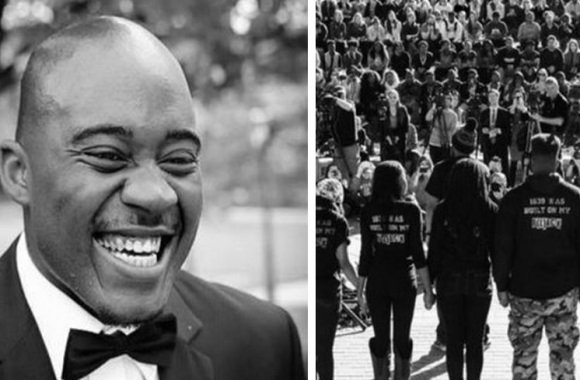 The University of Missouri grad student who led a hunger strike against what he contends is systemic racial oppression on his campus comes from a very wealthy family from Omaha, Neb., that owns at least two homes – including a million-dollar lakehouse – property records show.
On Wednesday it was reported that Jonathan Butler, the student whose hunger strike helped prompt Mizzou football players to boycott and ultimately led to the resignation of university President Tim Wolfe, is the son of a prominent Omaha family whose patriarch brought in an $8.4 million salary last year as a railroad executive.
Grad student Jonathan Butler was a key figure in the protest known as "Concerned Student 1950," which demanded that Wolfe "acknowledge his white male privilege." Butler embarked on the hunger strike to bring attention to "marginalized" students.
Meanwhile, his parents, Eric L. Butler along with his wife, Cynthia, own a home on Glenn Cunningham Lake most recently valued at $1,104,000, Douglas County, Nebraska, property records show. The lakeside house was purchased by the Butlers in 2005 for $950,000 and has since had a pool and hot tub added, records state.
According to real estate analysts, the average home price in Omaha is $137,100.
Butler Property by Alex Pfeiffer
(Editor's note: The address and exact location of the home have been redacted by The College Fix.)
The couple also owns a smaller less expensive home in the Montclair neighborhood, though this shares the same address as a church and website design company, property records show.
The revelation has prompted some to argue that Butler and his family are among the privileged elite Butler criticized as part of his protest.
Butler started his hunger strike Nov. 2 and ended it Monday when Wolfe resigned.
Like The College Fix on Facebook / Follow us on Twitter
IMAGES: Twitter screenshots