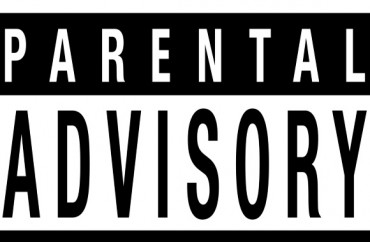 'No evidence of any political or social ideology or agenda,' school insists
A suburban Chicago high school is going forward with an "All-School Seminar Day" Tuesday that features far-left speakers on subjects including police "genocide" against black Americans and suppression of their voting rights.
New Trier Township High School, split between campuses in Winnetka and Northfield, did not consult parents on the event lineup – which includes an original graphic rap song – and has ignored their vocal objections.
Those parents created a protest website accusing the school of forcing a "biased, unbalanced, divisive, and costly" event on students, and they went on a media blitz, but couldn't get Tuesday's Seminar Day canceled.
But they had a small victory: Parents of New Trier announced that the school had caved to pressure to let parents excuse their children from the seminar, which was originally mandatory, "no questions asked."
New Trier itself, though, appears to have not publicized the change in mandatory attendance.
'Die motherf—er, die'
The now-optional event, titled "Understanding Today's Struggle for Racial Civil Rights," is broken up into keynote speeches and workshops on each campus.
They include "Microaggressions: Not So Small," "From Kareem to Kaepernick: Athlete Activists in the Modern Era," "21st Century Voter Supression [sic]," "Theft or Homage? A Discussion of Cultural Appropriation," and "We Charge Genocide: An Emergence of a Continued Movement."
Another workshop suggests the West is at fault for the lack of scientific breakthroughs in other parts of the world, historically speaking:
Newton, Darwin, Curie… Can you think of a non-European or non-American scientist in history? Come examine the western bias in science education, its sources and its implications, in this interactive workshop.
Local rapper John the Author will lead a seminar called "Blackenomics 101." To accompany the rapper's program, he recorded a song called "BlackEnomics." It repeatedly uses the N-word and tells the story of a "freedom fighter" on a killing spree, including the line "die motherf—er, die."
Teaching the "We Charge Genocide" workshop is Monica Trinidad, a gender and women's studies graduate from the University of Illinois-Chicago. She co-founded the "Brown and Proud Press," which is composed of "brown people for black power," and the "For the People Artists Collective," which encourages "hijacking white spaces and resources."
Trinidad is active on social media, referring to law enforcement as "animals" and supporting hardline protesters against President Donald Trump.
New Trier hosted a similar all-day event last year on the Martin Luther King Jr. holiday, also requiring students to attend.
In response to the one-sided event, which mentions "privilege" in at least five workshops, Parents of New Trier posted several resources analyzing or offering alternatives to the workshops and describing the backgrounds of the speakers.
"There is no diversity of thought in this 'diversity' program," the analysis summary concludes. "No courage, just cliches." It suggests providing "balance, inclusion and diversity of perspectives" by inviting conservative and moderate speakers who are black, including Milwaukee Sheriff David Clarke and Chicago radio show host Stephanie Trussell.
They also swapped ideas and links in a closed Facebook group.
One critic, Illinois Opportunity Project co-founder Pat Hughes, told a local radio host that the board policy at New Trier appeared to prohibit the way Seminar Day was put together.
"I'm not even sure it's necessarily legal," Hughes said: "I think there's a chance here it's violating the rights of parents and the kids."
He didn't specify how it might violate board policy, though Parents of New Trier cites a "controversial issues" policy last affirmed in 2006.
Critics would have us 'question the very existence of racism' 
New Trier fought back against the parents' characterization of Seminar Day.
Board of Education President Greg Robitaille released a statement last week that said more than 600 community members have given their "overwhelming support" to Seminar Day, without saying how many "have expressed concern" about it.
"There is no evidence that the selection of speakers or the planning of the event by New Trier teachers, students, and administrators was driven by any political or social ideology or agenda," Robitaille continued, citing the "National Book Award winners" who are keynoting the event.
The school has heard from "many, many more" community members who do not want to add "balance" as critics demanded, he said. Robitaille implied that some critics would have Seminar Day "question the very existence of racism in furtherance of some extreme notion of balance."
Robitaille told The College Fix in an email he didn't respond to a petition circulated by Parents of New Trier because it didn't ask for his response.
While the board itself released a 19-page presentation last week to "provide clarity" and "correct misconceptions" about the event, it did not specify what those "misconceptions" were.
'No questions asked'
Days after the board's response, Parents of New Trier leader Betsy Hart shared an email she sent Principal Denise Dubravec after the principal reached out to her.
According to Hart's recap of their conversation, "students may be excused from school by a parent … no questions asked" on Tuesday, and they can participate in extracurricular activities as well.
"If there are any problems, the parent or student can speak directly with you," Hart said: "That is my understanding of our conversation."
The newly optional nature of the event is not listed in any update to the Seminar Day page.
In a frequently-asked-questions document issued by the school that remained live Monday night, one question reads: "Is the All‐School Seminar Day a mandatory day of student attendance?" The answer: It's a "regular day of student attendance" and "normal attendance procedures" will be followed.
Parents of New Trier did not respond to a query by The Fix. A lawyer who said the parents were "looking into filing a lawsuit" against the school, Melissa Casey, later told The Fix she was no longer involved with the group.
MORE: School replaces MLK holiday with seminars on racial identity, Islamophobia
Like The College Fix on Facebook / Follow us on Twitter
IMAGES: Shutterstock, New Trier High School screenshot, Monica Trinidad/Twitter