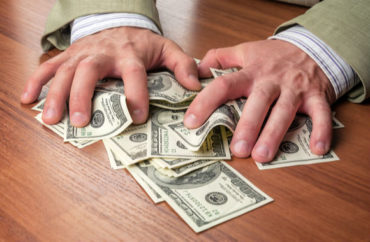 Most projects have been limited in scope
The University of Pennsylvania recently announced a new center dedicated to universal basic income advocacy.
Universal basic income refers to guaranteed cash payments to people as a means of reducing poverty. It gained notoriety during the 2020 Democratic primaries as a central plank of entrepreneur Andrew Yang's presidential bid.
Penn's School of Social Policy and Practice launched the Center for Guaranteed Income Research as a joint project with activist group Mayors for a Guaranteed Income.
"The goal of the Center is to consolidate the key learnings from the pilots taking place in MGI member cities" and "to address knowledge gaps in the contemporary understanding of guaranteed income's impact for Americans," the news release said. The partnership will also "allow the organization to layer data with anecdotal evidence in federal advocacy."
The purpose of the center is to provide the data to allow for basic income implementation.
The university's new release said:
MGI member mayors are signing on to the learning agenda with an eye towards moving the needle on poverty and matching the urgency of our current economic moment with evidence-based policy proposals. This agenda builds on the existing body of cash-transfer literature, as well as the implementation and research lessons learned in Stockton to build an evidence rich pilot-to-policy pipeline.
"Our membership growth alone shows there's a growing consensus that unconditional cash is the simplest, most effective solution to abolish poverty," Michael Tubbs, the mayor of Stockton, California, said in the news release. It will also help "begin to address the deeply linked issues of racial and economic injustice in America."
Tubbs implemented a pilot program for 125 residents of his city, starting in 2018. Residents received $500 per month as part of the project, according to Bloomberg CityLab.
Tubbs' mayoral advocacy group lists 30 members, including Levar Stoney, the mayor of Richmond, Virginia, who recently started a similar pilot program.
"The Richmond Resilience Initiative will provide $500 per month to 18 working families who don't qualify for other aid, but that Stoney said still do not make a living wage," Virginia Public Media reported.
A program in San Francisco gives $1,000 a month to some artists, but has been criticized for not being broad enough in who receives money, according to Reason.
MORE: Penn gives $250,000 to black activists after calls to 'decriminalize Blackness'
IMAGE: Vova Shevchuk/Shutterstock.com
Like The College Fix on Facebook / Follow us on Twitter