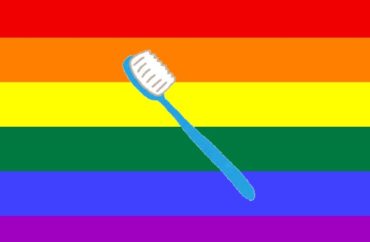 Will help future dentists understand the 'root of homophobia'
The University of Pennsylvania School of Dental Medicine has received $50,000 for a "LGBTQ+ Fund," according to a January 20 news release from the university.
Officials at the Ivy League university said the fund has "the goal of identifying LGBTQ+ based biases in the dental profession and ways to dispel them." An initial "$50K leadership gift launches the Fund with the goal of eventually endowing the fund to support research and programs in perpetuity."
"As an academic community, understanding the root of homophobia, transphobia, and bias related to actual or perceived sexual orientation and/or gender identity requires intentional study," said the dental school's dean, Mark Wolff.
The new fund will "explore research and programming that can lead to best-practice models and suggest policy recommendations that can have profession-wide impact through scholarly publications," according to the news release.
Other projects may include "training programs exploring sexual orientation and gender identity bias and offering guidance for managing difficult conversations" and "providing resources for education and advocacy so all Penn Dental Medicine community members, regardless of actual or perceived gender identity and sexual orientation, are supported to live authentically."
The support for LGBT advocacy and education is not all the dental school has been up to in the past year.
Last summer, the school announced a mandatory course on "anti-racism" for incoming dental students.
The student newspaper The Daily Pennsylvanian reported:
The online course, titled "The Penn Experience: Racism, Reconciliation and Engagement," consists of six Canvas modules spanning 20 hours that focus on Penn and Philadelphia's history of structural racism, implicit bias, allyship, gender identity, and healthcare equity. The modules feature readings and videos from people within Penn and the Philadelphia community, and they each conclude a short assessment.
The course, developed jointly by a dental school professor and a professor in the school of social policy and practice, aimed to make sure students understood racism and privilege.
"There were so many students who came into the school with no preparation for the conversation about race or racism. They knew nothing about white privilege and white supremacy," social policy professor Amy Hillier said, according to the Pennsylvanian.
MORE: Journal retracts 1951 paper on homosexuality conversion therapy
IMAGES: Wikimedia Commons/Clipart-library.com/College Fix
Like The College Fix on Facebook / Follow us on Twitter