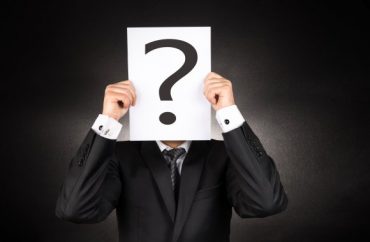 'Deceptive wording' to obscure the facts
When the University of Pennsylvania Law School banned a professor from teaching first-year classes for controversial remarks about black students, it said she made false claims about their performance.
Now the Ivy League school has a problem: It won't provide the correct figures to rebut the claims by Amy Wax.
Neither the dean of the law school, Ted Ruger, nor the students calling for Wax's punishment have "provided any evidence" that she spoke inaccurately, National Association of Scholars President Peter Wood told The College Fix in an email.
It's wrong to punish a professor without making public such evidence that she violated a policy, Wood said. He argued the dean's memo "used deceptive wording" to avoid the factual issues: "[H]e is saying what he thinks he has to, not what he know[s] is true."
The Foundation for Individual Rights in Education also said it was closely following the situation to see if Penn Law is treating Wax differently than professors with different expressed views.
Specific enough to be 'slanderous'?
Ruger announced in an email Tuesday that Wax had been removed from teaching mandatory courses for first-year students.
It came days after students created a petition demanding the school "[p]ermanently remove" Wax from those classes because of her statements in a video interview last fall.
According to Ruger's email, reprinted by the Daily Pennsylvanian, the dean took issue with Wax's claim that "I don't think I've ever seen a black student graduate in the top quarter of the [law school] class, and rarely, rarely in the top half."
Wax also said she could "think of one or two" black students who scored in the top half of her required first-year course. Discussing the "mismatch" theory of affirmative action, she said "you're really putting in front of this person [who is not qualified for the college they're in] a real uphill battle, and if they were better matched, it might be a better environment for them."
Asked by interviewer Glenn Loury, an economist and affirmative-action critic at Brown University, whether Penn Law has a "racial diversity mandate for law review appointments," she said "yes, yes."
"So you're telling me that students of color who have served on [the] law review are pretty much in the bottom half of their law classes?" Loury asked.
Wax hesitated, and said she hasn't "done a survey" to verify that. She is "going on" her own experiences with 90-odd students a year, partly because "a lot of this data is a closely guarded secret" by Penn.
The student petition to Ruger called Wax's statements in the interview "disparaging, false and deeply offensive" as well as "slanderous." They amount to a "clear violation of the terms and spirit" of the law school's anonymous grading policy, and raise the question "whether such race-based data is even collected by the Law School."
They demanded Ruger "explicitly dispel the lies" about black student performance during Wax's years at Penn: "Those facts must be clearly stated."
Black students are 'extremely successful' by some measure
Ruger's email in response didn't state any facts clearly.
"It is imperative for me as dean to state that these claims are false: black students have graduated in the top of the class at Penn Law," he wrote, without identifying time periods or defining "top." According to Wax's curriculum vitae, she first joined Penn as a visiting professor in 2000 and came back as a regular professor a year later.
Ruger said law review editors are chosen through a "competitive process," but not that race is excluded from consideration. He called black students "extremely successful" at Penn and in their following careers.
"In light of Professor Wax's statements, black students assigned to her class in their first week at Penn Law may reasonably wonder whether their professor has already come to a conclusion about their presence, performance, and potential for success in law school and thereafter," Ruger continued.
The dean said this was not a free speech issue, but really a violation of law school policy.
"As a scholar she is free to advocate her views, no matter how dramatically those views diverge from our institutional ethos and our considered practices," Ruger wrote. "As a teacher, however, she is not free to transgress the policy that student grades are confidential." Wax did not apparently name or otherwise identify students in her interview with Loury.
Without her required first-year course, Wax will be more like the rest of the "tenured and chaired faculty," Ruger said, portraying her punishment as more of a slap on the wrist. Wax will keep her "salary, seniority, and [have an] opportunity to teach a full load of courses."
The dean blamed Wax for making him announce her sanctions publicly, saying she "made these inaccurate public statements."
Wax has received backlash for her public comments going back to last summer, when she co-authored an op-ed titled "Paying the price for breakdown of the country's bourgeois culture."
Her claim that "All cultures are not created equal" drew outrage from students and staff and lit up social media, while a handful of Wax's colleagues condemned her article in an op-ed and 33 rejected her claims in an open letter.
In her @WSJ piece, Amy Wax claims @PennLaw Dean Ted Ruger requested she take a leave of absence and stop teaching a mandatory first-year course. (I've asked Ruger for comment and will update when he responds.) pic.twitter.com/IGJo2mGQbX

— Dan Spinelli (@dspin3) February 16, 2018
Penn professor mocks 'creatively ambiguous' statement by dean
"Dean Ruger's capitulation to the petitioners is shameless," Wood of the National Association of Scholars told The Fix, identifying three demands from the student petition that Ruger satisfied.
He is surrendering "to an angry mob that has misrepresented" Wax and has an "agenda of silencing the academic freedom of a faculty member whose views they dislike," Wood said: "The applause Dean Ruger may win from campus radicals is going to ring pretty hollow as this story develops."
The Fix asked Penn Law to explain the process for determining a professor can no longer teach a course and how its actions toward Wax comported with each step; what are the exact correct figures for Wax's allegedly inaccurate claims; and how the law school has treated similar claims of faculty bias and disparagement from conservative students.
A spokesperson for the law school, Steven Barnes, did not respond to multiple calls and emails from The Fix this week. A woman who answered the phone in Dean Ruger's office told The Fix he'll be out of his office on vacation until next week. Multiple messages to Ruger's office email were not returned. Wax has not responded to Fix queries for several weeks.
Inside Higher Ed also noted Ruger "didn't specify exactly how wrong Wax is" and said a Penn spokesperson didn't share "specific information on law school performance by racial group."
Prof. Jonathan Zimmerman, who defended Wax following her "bourgeois" op-ed, criticized Ruger's statement as "creatively ambiguous, what the lawyers among us might call nonresponsive," in comments to Inside Higher Ed.
The professor of education history said he would "like to know the degree to which" there's an achievement gap if any among law students, but Penn Law's response "makes that less likely, not more so."
Jonathan Zimmerman of @PennGSE: those who protested a speech are themselves intolerant. https://t.co/DL2llr27pY pic.twitter.com/hQyNYZ39lq

— Penn (@Penn) February 7, 2017
Behavior similar to Drexel against 'white genocide' professor
FIRE is keeping tabs on the situation to ensure that Penn is "not punishing a professor for speaking on a matter of public concern," Samantha Harris, FIRE's vice president of policy research, told Reason. (A Texas appeals court recently told Texas Tech it can't retaliate against a professor for publicly criticizing tenure because he's speaking on a "matter of public concern.")
FIRE also wants to make sure "there's no double-standard being applied by the University with regard to what Penn professors can and can't say without facing some sort of official retribution," Harris said.
A spokesperson for FIRE told The Fix in an email that the group doesn't have any further analysis. It can bother the law school in person if it wants: FIRE's Philadelphia headquarters is a 12-minute drive from Penn Law.
FIRE repeatedly scolded Drexel University, also a private school in Philadelphia, for a similar action: its lengthy investigation of a professor for his "extramural, political speech."
George Ciccariello-Maher had tweeted "All I Want For Christmas is White Genocide" and said it was "good" that "whites were massacred during the Haitian revolution." Following heavy criticism and reported threats to the professor, Drexel told Ciccariello-Maher to teach his classes remotely, eventually leading him to leave the university entirely.
IMAGE: Shutterstock
Like The College Fix on Facebook / Follow us on Twitter