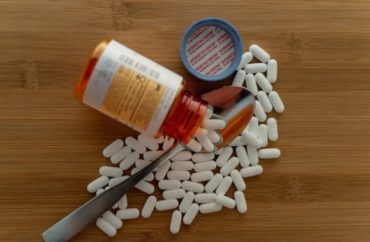 Public health leaders won't push for an end to lockdowns
A team of researchers at the University of Pennsylvania found that opioid overdoses increased in black and Hispanic Philadelphia residents during the coronavirus lockdowns.
However, public health officials in the city are still supportive of the restrictive measures.
"[O]pioid overdoses have increased during the coronavirus disease 2019 (COVID-19) pandemic," the paper, published in the American Medical Association's JAMA Network Open, said. 
The team found that the first three full months of the lockdowns, April 2020 to June 2020, showed a 60 percent increase in fatal opioid overdoses in black Philly residents compared to December 2019 to February 2020.
Hispanics also saw an in opioid overdoses during that time period. Overdoses decreased in white residents.
The 2020 increase from April to June "represents the first time in recent history in Philadelphia that the absolute number of deaths was higher among non-Hispanic Black individuals than among non-Hispanic White individuals," the paper said.
The researchers included Utsha Khatri, a professor at the Ivy League University's medical school. Khatri is also an emergency room physician. Khatri's colleagues on the research included Penn medical school professors Lia Pizzicato, Zachary Meisel and Eugenia South.
Khatri did not respond to an emailed request for comment from The College Fix on the policy implications of the group's research.
The team also included Kendra Viner, Philadelphia's director of substance abuse and harm reduction.
"Lockdowns have definitely restricted access to critical services such as housing and drug treatment that have undoubtedly put people at higher risk for relapse and overdose," Viner said via email to The Fix.
Viner declined to weigh in on if government officials should ease lockdowns. "I don't feel like I'm in a position to give an informed position about whether and when to ease them," Viner told The Fix. Local news organization Billy Penn identified Viner as playing a key role in the city's response to coronavirus last May. 
"Dr. Viner's expertise is about the overdose crisis, and she provided a response in her area of expertise," James Garrow, the public health department spokesperson, clarified in an email to The Fix Tuesday. The Fix had asked for clarification on why Viner could not weigh in on the lockdowns. Garrow explained that Viner's response "was in reference to her recommendations on the broader issue of COVID restrictions."
Garrow had separately explained to The Fix in a prior email:
While the City acknowledges that the restrictions have been difficult and have exacerbated many previously existing problems, including the overdose crisis, tightening restrictions has been shown to drastically slow the spread of COVID-19, which is a threat to everyone in Philadelphia, including those experiencing opioid use disorder.
Viner did have other policy ideas that could help the city, including "legalization of fentanyl test strips" so drug users could test their drugs for toxic fentanyl. Viner also recommended a "requirement for complete and timely testing of all drug samples obtained by law enforcement and making it easier for sharing information on people who are potentially abusing drugs."
This is so "public health personnel can effectively identify who is at greater risk of overdose and respond accordingly," Viner said.
Researchers blame 'racial disparities' for racial disparities
"Black individuals with opioid use disorder (OUD) may be disproportionately affected, given the racial disparities in COVID-19 morbidity and mortality," the researchers said. 
The team identified a number of possible reasons, including "mental health stressors, financial instability, and changes to drug supply networks."
The research team used data from the Philadelphia public health department and the city's medical examiner's office.
It also used information from the city's fire department and its administration of naloxone. Naloxone is a drug that can reduce an overdose.
The paper urged further studying of the issue, including looking at other cities.
"[Drug addiction] treatment, harm reduction, and overdose prevention efforts should be immediately targeted to Black and other communities at highest risk during and after the COVID-19 pandemic," the researchers said.
MORE: University of California infectious disease specialist denounces lockdown extension
IMAGE: Michael Longmire/Unsplash
Like The College Fix on Facebook / Follow us on Twitter