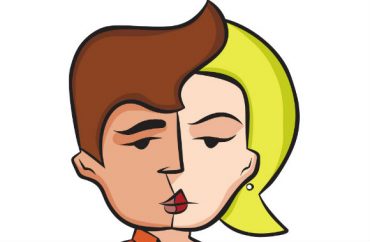 One of 53 inclusivity tips 
In response to growing concerns over "implicit bias and stereotype threat," Penn State professors have been provided a checklist suggesting ways to avoid microaggressing students, as well as ideas on how to make their curriculum and classroom more "inclusive."
One bullet-point on the list: "Avoid assuming the gender of any student."
It's among 53 tips on Penn State's "Strategies for Inclusive Classrooms: Workshop Activity," which was recently posted as an online resource for campus educators in response to "reports from students that they experience implicit biases, stereotype threat, and micro and macro aggressions in our classrooms," the university's website states.
The strategies, found on Penn State's Schreyer Institute for Teaching Excellence's website, serves as "a checklist of best practices for creating a welcoming climate for diversity in the classroom," according to a faculty report.
To create an inclusive curriculum, professors are advised to "use visuals that do not reinforce stereotypes, but do include diverse participants" and to "analyze the content of your examples, analogies, and humor" to ensure they don't "ostracize students."
They're also encouraged to get to know their students' names and interests, among other advice, such as:
Avoid religious holidays when scheduling tests.
Avoid expressing racially charged political opinions.
Do not assume all students speak English fluently.
Do not ask or expect students to represent an entire group, either by look or by request.
Allow students to accumulate grade points in a variety of ways.
Assign group membership randomly. Do not allow students to choose their own groups.
Use a variety of teaching methods; do not rely solely on lectures and didactic questions.
Allow students to work on projects that explore their own social identities.
The list was generated after repeated "concern over implicit bias and stereotype threat in the classroom at Penn State, both from students and faculty," according to a Jan. 2017 University Faculty Senate report on the matter.
At the behest of President Eric Barron, who heard "similar concerns consistently from multiple student groups," according to the report, the Commission on Racial/Ethnic Diversity generated the strategies as part of a broad response to those concerns "so all students and faculty can feel respected in Penn State classrooms."
The College Fix reached out to University Communications at Penn State but received no comment.
Reached for comment, at least one campus watchdog sees the list as akin to speech codes.
Spencer Brown, spokesman for Young America's Foundation, told The College Fix "implicit bias includes microaggressions, according to the PennState report, but these microaggressions are simply made-up words used by the Left to further shun, silence, and intimidate conservatives."
"It's ironic that leftists are so concerned with promoting tolerance and preventing bias when the biggest purveyor of bias and intolerance is the Left," he said.
When asked if the guideline "avoid expressing racially charged political opinions" will be used against conservative students on campus, Brown also said "it is clear to me that this standard would be used almost exclusively against conservative students. Conservatives are falsely dubbed 'racist' by leftists for supporting school choice, the right to life, or even just observing the anniversary of the 9/11 terror attacks."
MORE: Penn State asks students to report microaggressions to administrators
Like The College Fix on Facebook / Follow us on Twitter